2.2.4: Change to tax registration number of legal entity
If one of the tax registration numbers of the legal entity changes the GLN of the legal entity may remain the same.
Rationale
A legal entity tax registration change is an administrative change without major business consequences. Changing the GLN of a legal entity would unnecessarily disrupt supply chain processes and systems.
Examples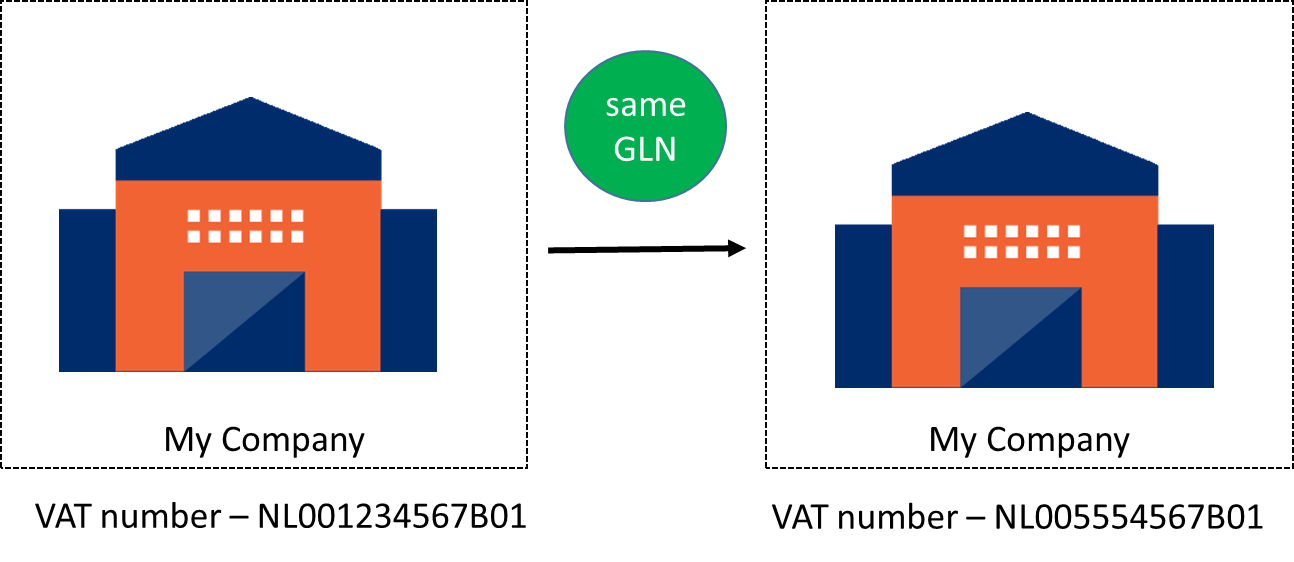 VAT (value added tax) registration number of the legal entity changes.