3.3.1: GLN of the removed function
When a function is removed, the associated GLN shall be deactivated.
Rationale
Reuse of a discontinued function's GLN for a new function may cause confusion with trading partners.
Examples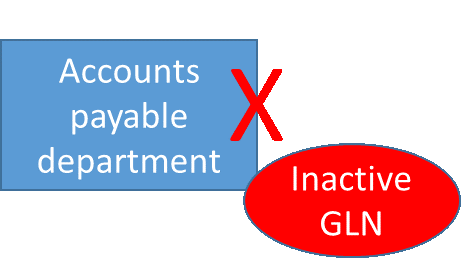 The accounts payable department is outsourced, and the associated GLN will no longer be used.