4.2.2: Municipal address change without physical change
When the address (e.g. street name and/or house number) of a physical location is changed by the authorities, but the actual physical coordinates of the location remains unchanged, the GLN may remain the same.
Rationale
Since trading partners will expect the physical location to still be where it was before, the municipal address change will not affect them.
Examples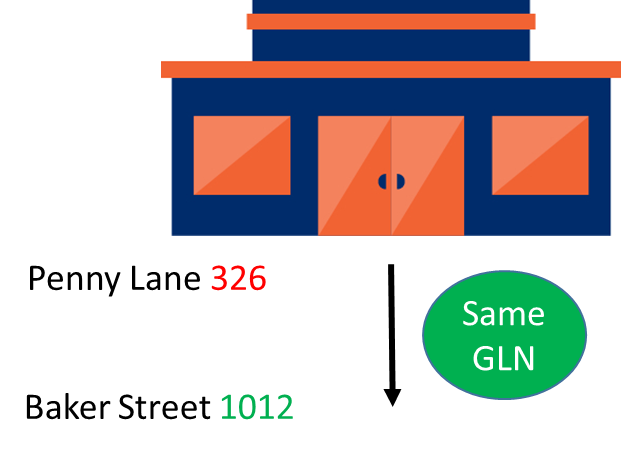 Municipality decides to assign new street names and house numbers to the buildings along a street.