5.1.1: Identification of a new digital location
When a new digital location is added that will be used in business transactions it should be assigned a new GLN.
Rationale
If the digital location will co-exist with other digital locations and will be used in transactions with other organisations, it must be possible to identify it separately.
Examples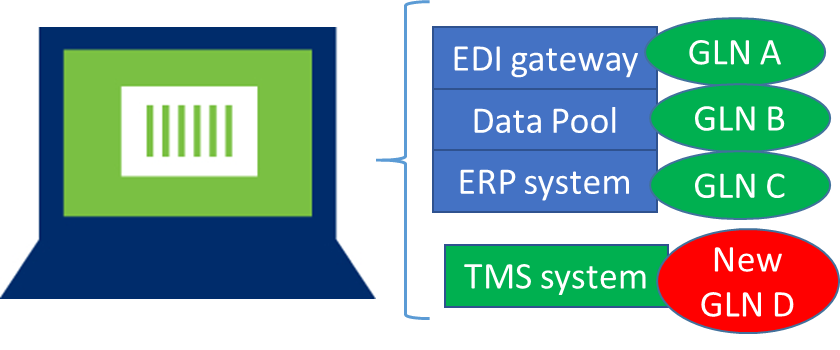 Company installs a new transport management system (TMS).