GS1 and APEC Model e-Port Network sign a Memorandum of Understanding boosting Sea Freight visibility efforts
The signing took place in Santiago, Chile, and it was part of the 5th APEC Public-Private Dialogue on Advancing Trade Facilitation & Supply Chain Connectivity.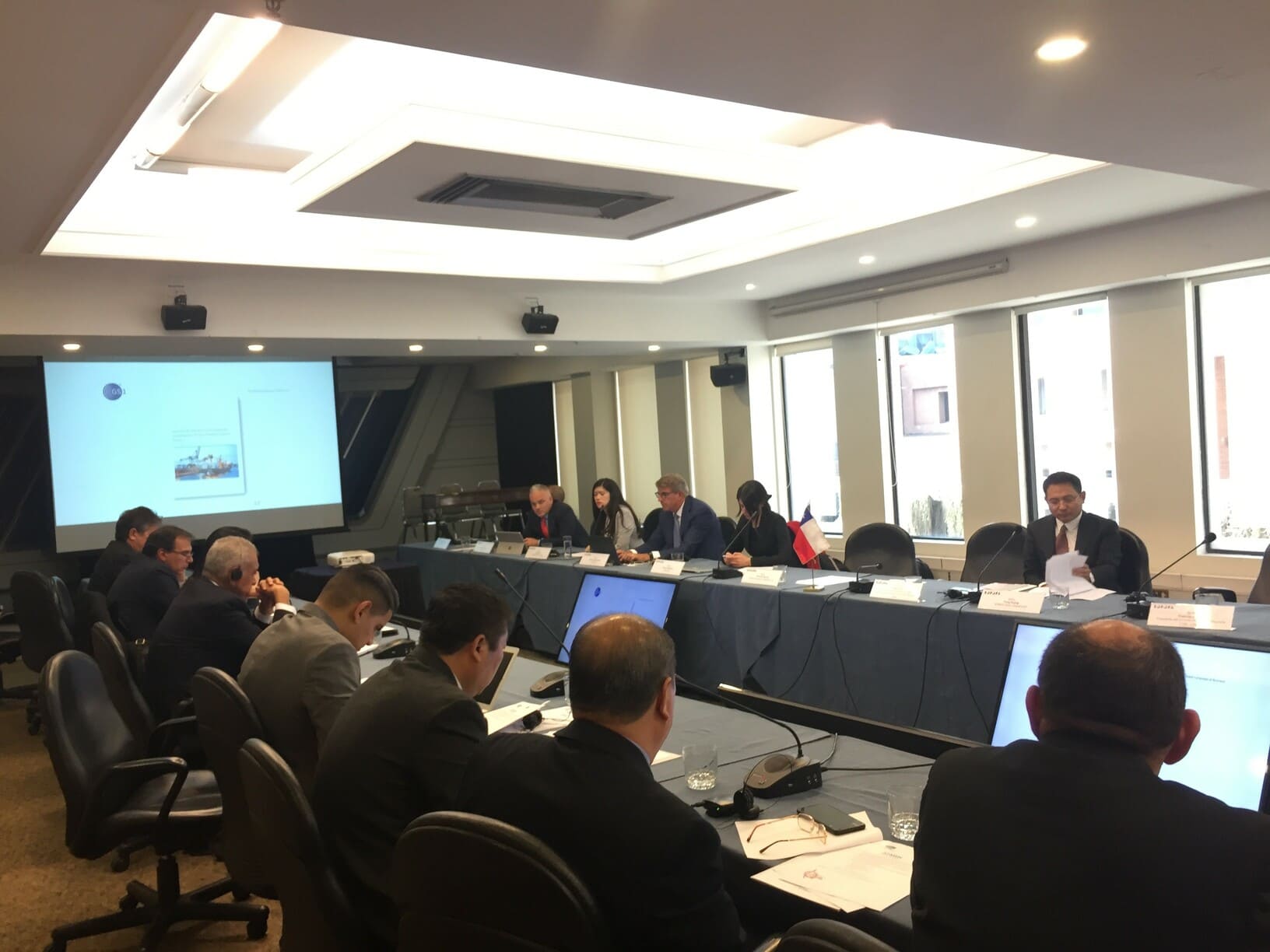 A key initiative aiming to enhance sea cargo visibility in APEC has taken a major step forward with the signing of a Memorandum of Understanding (MOU) between GS1 and APEC Model e-Port Network (APMEN) Operational Center. The agreement establishes the foundation for cooperation among the project partners for a second phase of APMEN Sea Freight Visibility Pilot Projects.
Following this MOU between APMEN and GS1, the implementation of pilots will start in September 2019 including Shanghai and Xiamen port operators, APMEN AOC, 1-STOP and GS1 Australia, GS1 China and GS1 Hong Kong China, coordinated by GS1 Global.

Miguel Lopera, President & CEO of GS1 stated: "This is great news as APEC's work to promote more efficient cross-border supply chains can now be supported by the use of GS1 standards. We view the strengthened cooperation with APMEN as a natural step in the evolution of how our standards system is leveraged in international trade. With a network of GS1 offices in 20 of the 21 APEC member economies, we are well placed to support the important work APEC is carrying out to improve efficiencies in cross-border supply chains and we look forward to working closely with APMEN on this initiative".
With GS1 EPCIS standards at the foundation of this initiative, this MOU also supports the ongoing APEC work of trialling and implementing GDS (Global Data Standards) in APEC supply chains.
Download here the full press release with more information on this project and GS1 contact information.