GS1 holds 3rd Executive Dialogue about securing trust in the global COVID-19 supply chain
Top speakers from Deloitte, Australian Capital Territory (ACT) Health and UNICEF will address the audience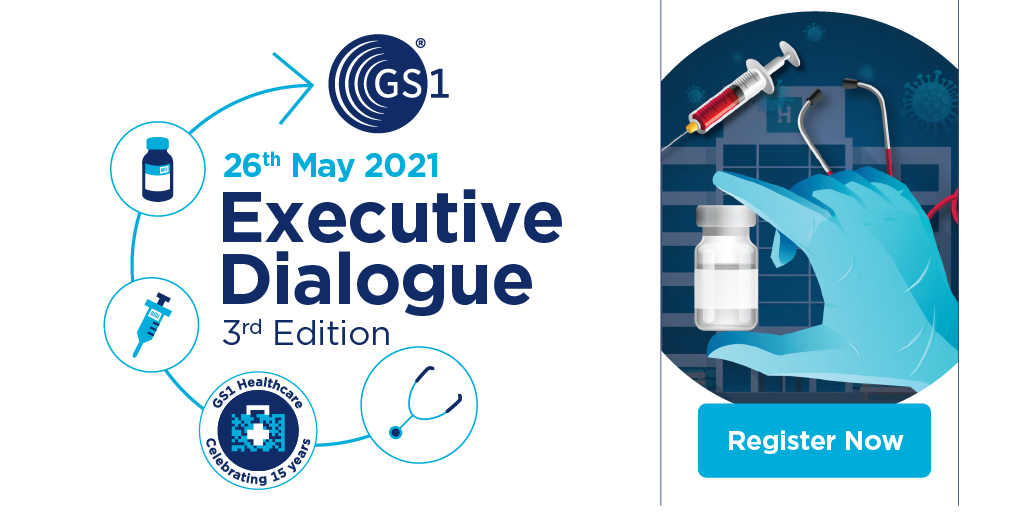 After two successful editions, on 26 May 2021 at 13:00 CET, GS1 Healthcare will organise the 3rd online GS1 Executive Dialogue about safety and trust in the global COVID-19 supply chain. As we witness the enormous challenges to deliver and administer vaccines around the planet, key healthcare stakeholders need to act together to make vaccination a global success.
Senior executives from UNICEF, ACT Health and Deloitte (moderator) will discuss ongoing works about developing a verification system in digital healthcare to reduce the risk from falsified and diverted COVID-19 vaccines and to improve identification at point of care.
Peter O'Halloran, Chief Information Officer, ACT Health, Australia, said ahead of the event: "We are using GS1 standards in our process to ensure that we deliver the best possible healthcare outcomes for our patients. Using our technology with GS1 barcodes, we managed to reduce COVID swaps turnaround time from 48 hours to only 4 or 6 hours."
Grant Courtney, Traceability Lead, Supply Chain Strengthening Centre, Supply Division, UNICEF, claimed: "The pandemic represents an opportunity to accelerate the use of GS1 standards to fight falsified medicines. We're excited to join the 3rd GS1 Executive Dialogue to share the work UNICEF and partners are undertaking to help reduce the risk of falsified COVID-19 vaccines."
Free registration is available here.
If you want to know more about why GS1 global standards are key to secure trust and safety in the COVID-19 vaccination campaign, visit our trust page.