Marco Cuppini, Research and Communications Director, was interviewed on the Italian national TV to talk about Osservatorio Immagino.
Marco Cuppini presented "Osservatorio Immagino" on Rai 3. This new report combines the product data printed on the labels of the 80,000 products digitalised by Immagino (over 100 ingredients, nutrition tables, logos and certifications, claims and consumption indications), with the Nielsen measurements on sales (retail panel), consumption (consumer panel) and media usage (TV and Internet panel).
Immagino is GS1 Italy's digital brand content management service. It simplifies exchange between manufacturers and retailers in order to manage, update and validate images and product information for omnichannel use.
Osservatorio Immagino provides a measure of the correlation between searched information and market outcomes, thus launching a new way of looking at consumption phenomena, measuring those emerging, identifying the population segments that determine them and providing FMCG companies with precious insights to better satisfy consumers.
The topics in the first edition include:
The meta product and sub meta products.
Reference to Italianness.
The regions of Italy on product labels.
The world of "free from".
The world of "rich in".
The issue of food intolerances
Logos and certifications
Hot topics in cosmetics and personal care
Pull/push.
For example, the meta product is a fictional super sandwich that represents Italian eating habits. In its 100 grams, it summarizes the average nutritional values of the entire Italian food sector: it would be nutritionally well-balanced and its Nutrition Facts label would say: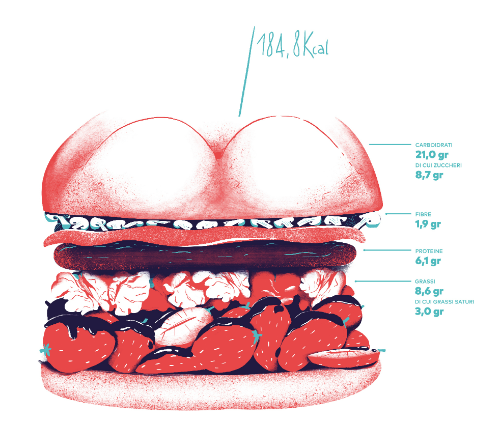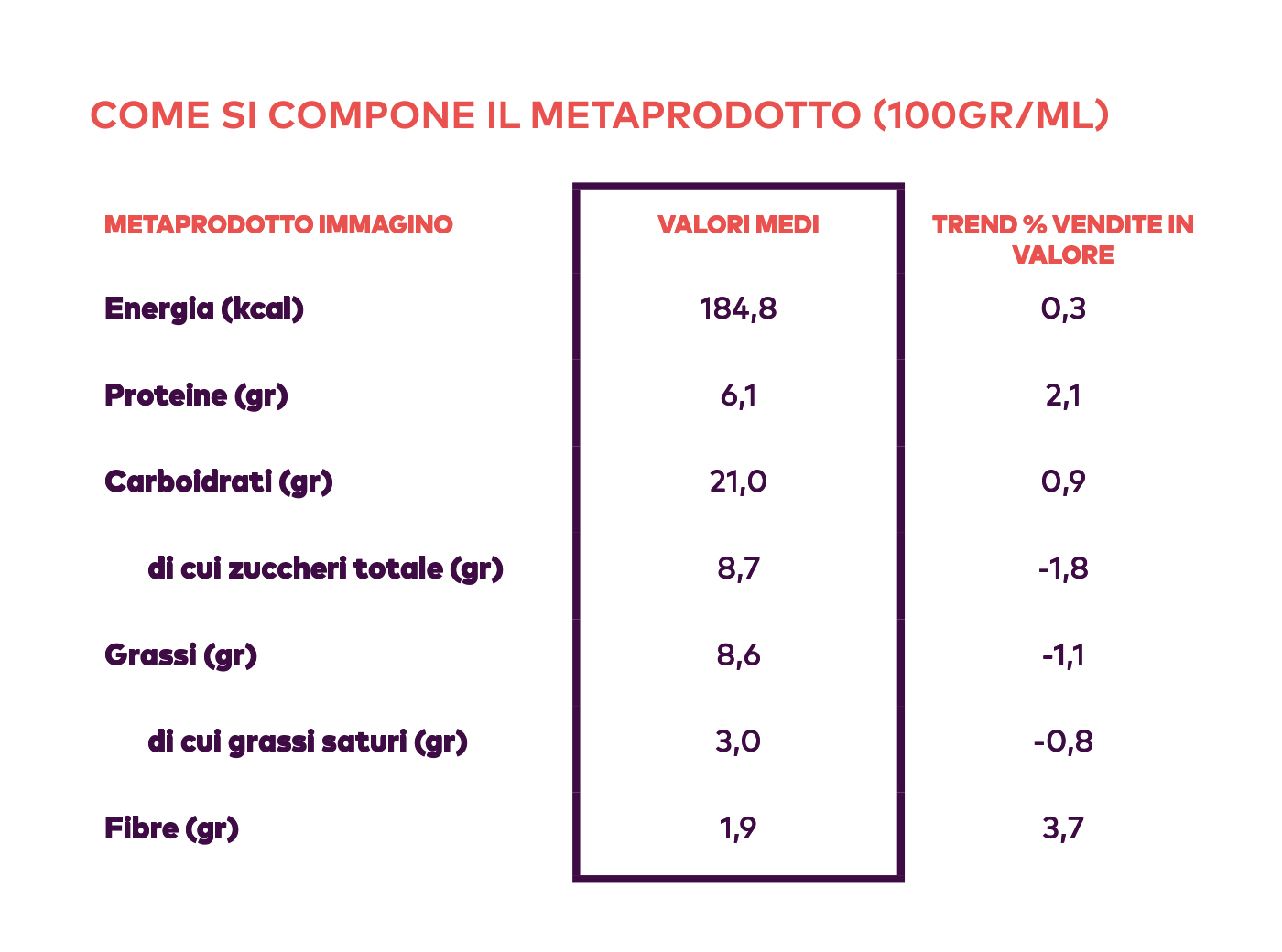 Illustration credit: Nerdo/Left Loft for GS1 Italy
 Useful links