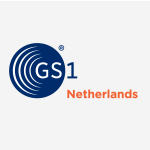 See how Delta Faucet's disciplined, collaborative approach reduced the complexity and hassles of implementing GDSN Major Release 3.
Delta Faucet offers an extensive line of residential and commercial products, incorporating style and innovation into faucets and flush valves. 
Working with data pool  1WorldSync, Delta Faucet first implemented the Global Data Synchronisation Network (GDSN) in the mid 2000s to collaborate and publish product information with Lowe's. Delta Faucet then went on to continue their GDSN journey with a commitment to excellence in data synchronisation. As the company now prepares for GDSN Major Release 3, it's continuing its collaboration with 1WorldSync.
Delta Faucet's process for GDSN Major Release 3
To begin the process, collaborative meetings were scheduled with IT to make sure participants and stakeholders understood the process, needs and timelines.
1WorldSync provided GDSN Major Release 3 change documents, which simplified the universe of 2,769 potential changes so that Delta Faucet was able to focus only on the 82 relevant changes which would require system and business process changes. 
Moreover, project team leads working on the transition to GDSN Major Release 3 assigned an "owner" to each update, so that the business and IT teams stayed aligned and it was clear who owns each part of the process. This has kept the project moving on schedule.
A GDSN migration toward new business opportunities
Delta Faucet is taking a disciplined and collaborative approach to each part of their migration. And for that reason, instead of worrying about problems when the May rollout of GDSN Major Release 3 occurs, the team can focus on utilising the new features and greater flexibility offered in the new update.