GS1 mourns the passing of former GS1 Chairman José Lopez (1952 – 2020)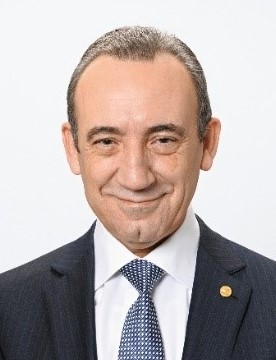 It is with great sadness that GS1 shares the news that Mr. José Lopez, former Chairman of the GS1 Board and former Member of the Executive Board, Nestlé S.A, passed away on March 29, 2020.
José Lopez had an extraordinary career of 36 years with Nestlé S.A. where he held numerous executive positions around the world, in various functions like supply chain, procurement, manufacturing, quality management and environment.
José Lopez has been a long time champion of GS1, serving its mission as Board member from 2007 to 2009, Vice-Chair from 2009 to 2011 and Chairman of the GS1 Management Board from 2011 to 2013. José led GS1 through the start of the digital world and will be remembered as a passionate and engaged Chair and leader.
GS1 expresses its heartfelt condolences to José's wife Francisca, his children and his family.