The world has lost a thought leader, a mentor, a friend, a husband and father…and an amazing mind. GS1 has lost one of our family.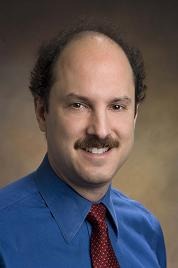 It is with profound sadness that GS1 inform its community that Ken Traub, husband of Pamela Cohen, father of Isaac Traub passed away suddenly on April 2, 2017.
Ken has been a fundamental thinker on the design and development of some of our more important GS1 standards like EPC Gen 2, Global Data Synchronization Network (GDSN), EPCIS, GLEIF, Traceability and the GS1 Architecture. He was also the designer of the Global Standard Management Process (GSMP). It could well be that no other person has made a more valuable contribution to so many different areas at GS1 in the last two decades. It is a very sad day for all GS1 staff and GS1 community.
The GS1 community is unanimously recognizing Ken Traub's unmatchable importance for GS1 and the gap his departure will leave. Some of these comments follow. Tim Smucker, Chairman Emeritus, The J.M. Smucker Company and Chairman Emeritus, GS1 said: "Ken provided an example for all of us - an example of compassion for doing the right things in the right way. His brilliance was his ability to take complex concepts and explain them in a simple and clear ideas that could be implemented easily. Our tribute to Ken will be to continue on the path he set". Sanjay Sarma, Vice President for Open Learning & Professor of Mechanical Engineering at the Massachusetts Institute of Technology wrote: "Ken was one of the most intellectually, morally and humanly honest people I knew. I will miss the razor sharp intellect and warm sense of humor of this gem among men". Maria Palazzolo, CEO GS1 Australia: "We have been privileged to be witnesses to the extraordinary brilliance of Ken Traub. The legacy he leaves has transformed the world of commerce and will speak for him for generations to come. He will be sadly missed".
Ken Traub was also widely respected in the industry. "Ken contributed selflessly to the RFID industry," Mark Roberti, the Editor of the RFID Journal wrote upon learning of Ken's untimely passing, adding: "He was the lead editor of the GS1 System Architecture, the EPC Tag Data Standard, the EPC Information Services (EPCIS) standard, the Core Business Vocabulary standard and the Bar Code / RFID Interoperability guideline".
Ken was an inspiring visionary, teacher and mentor to many GS1 people. He will be irreplaceable, will be missed dearly, and will be remembered forever.