Increasing bedside scanning implementation at Charing Cross Hospital, UK
Charing Cross Hospital implemented GS1 barcodes on their patient wristbands.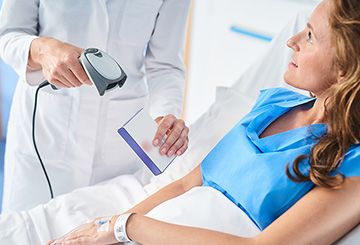 rise in positive patient ID
The context
At Charing Cross, positive patient identification checks were only being done 17% of the time. Issuing a barcoded wristband to every in-patient directly increased caregiver activity to positively identify patients at all points during the care process.
The use of barcodes containing a unique identifier also mean hospitals have the ability to cross reference patients and treatments.
By leveraging GS1 barcodes, Charing Cross has been able to ensure that more patients are positively identified before, during and after care. 
Healthcare Provider Database
Explore a comprehensive database of case studies from healthcare provider implementations of GS1 barcodes.
GS1 Healthcare Provider Awards
These awards recognise outstanding implementation of GS1 barcodes by healthcare providers, organisations and individuals.
Healthcare Provider Advisory Council (HPAC)
Collaborate with healthcare provider peers via the HPAC. Participate in webinars and industry awards.
FAQs
Find answers to some of the questions most frequently asked about GS1 barcodes by healthcare providers.