Improving Electronic Data Interchange (EDI) at Ramsay Health Care
Ramsay Health Care implemented GS1 barcodes to improve the efficiency of its procure-to-pay processes.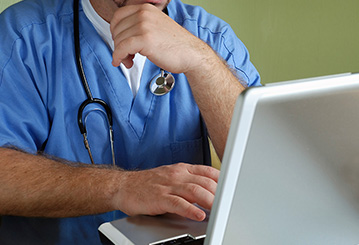 fall in procure-to-pay costs
The context
Ramsay operates more than 220 hospitals and day surgery facilities across Australia, France, Indonesia, Malaysia and the UK. To address their collective need for greater supply chain efficiency across the Australian health system they have progressively deployed a full suite of GS1 barcodes for identifying, capturing and sharing information. Ramsay Health Care started its journey by implementing barcodes for product identification, exchanging product data and electronically exchanging purchase orders & invoices to support efficient, accurate transactions with its suppliers.
Through its use of GS1 healthcare barcodes, Ramsay increased the speed and the efficiency of its procure-to-pay processes, which has helped to underpin the efficient operation of its hospitals and ensure the right product is in the hospital for the patient when needed.
Healthcare Provider Database
Explore a comprehensive database of case studies from healthcare provider implementations of GS1 barcodes.
GS1 Healthcare Provider Awards
These awards recognise outstanding implementation of GS1 barcodes by healthcare providers, organisations and individuals.
Healthcare Provider Advisory Council (HPAC)
Collaborate with healthcare provider peers via the HPAC. Participate in webinars and industry awards.
FAQs
Find answers to some of the questions most frequently asked about GS1 barcodes by healthcare providers.