Improving general inventory control at Portsmouth Hospitals NHS Trust, UK
Portsmouth Hospitals NHS Trust recognised the need for better inventory management. It employed GS1 barcodes to help reduce waste, save move and improve patient care.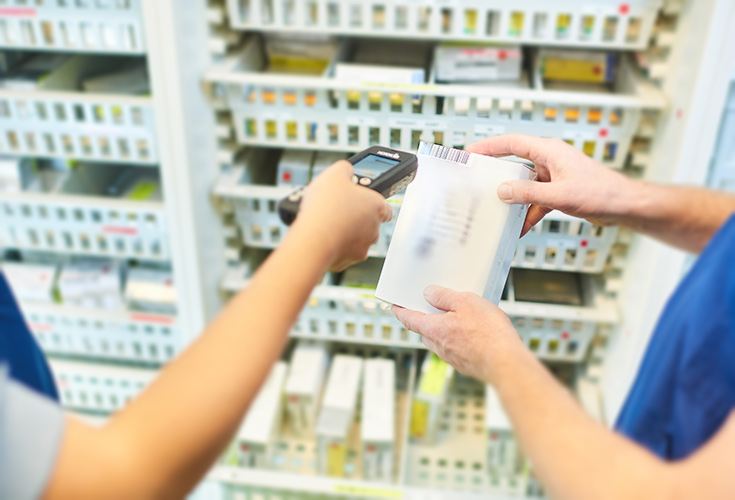 The context
Portsmouth overhauled their inventory management system to resolve the challenge of managing 13 different types of barcodes, some containing duplicated identifiers, as well as correctly managing all products at the inner- and outer-packaging level. As part of the project, GS1 barcodes were implemented across the 27-theatre complex with 40 supporting locations, cardiology, audiology and six wards.
By leveraging GS1 barcodes, Portsmouth is able to uniquely identify products brought into key hospital storage areas. This helps the Trust feeds directly into the inventory management system and increases their overall efficiency.
Results
Return on investment ratio of 8.5:1 achieved1
On-hand stock reduced by 20% 
Waste reduced to less than 1%
Healthcare Provider Database
Explore a comprehensive database of case studies from healthcare provider implementations of GS1 barcodes.
GS1 Healthcare Provider Awards
These awards recognise outstanding implementation of GS1 barcodes by healthcare providers, organisations and individuals.
Healthcare Provider Advisory Council (HPAC)
Collaborate with healthcare provider peers via the HPAC. Participate in webinars and industry awards.
FAQs
Find answers to some of the questions most frequently asked about GS1 barcodes by healthcare providers.