Improving traceability in the operating theater at Bernhoven Hospital, the Netherlands
Bernhoven Hospital has leveraged the barcodes applied to medical devices by its suppliers to better manage product recalls, improve inventory management and reduce manual processes.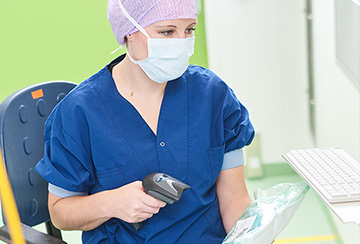 The context
The majority of medical devices Bernhoven used in the operating theatre had already been labelled using GS1 barcodes. The hospital developed an internal database of these products, with availability and location information.
With the help of GS1 healthcare barcodes, Bernhoven achieved complete traceability of its operating theatre medical devices, from the time a product enters the hospital to its point of use. It improved patient safety and supply chain efficiency as a consequence.
Healthcare Provider Database
Explore a comprehensive database of case studies from healthcare provider implementations of GS1 barcodes.
GS1 Healthcare Provider Awards
These awards recognise outstanding implementation of GS1 barcodes by healthcare providers, organisations and individuals.
Healthcare Provider Advisory Council (HPAC)
Collaborate with healthcare provider peers via the HPAC. Participate in webinars and industry awards.
FAQs
Find answers to some of the questions most frequently asked about GS1 barcodes by healthcare providers.