Mohd Azuwan Bin Mohd Zubir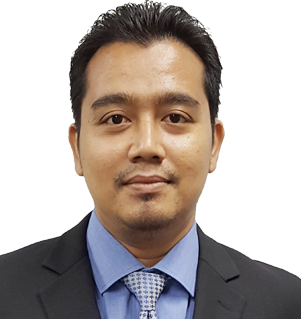 Mr. Mohd Azuwan Bin Mohd Zubir is a qualified pharmacist and has been working with Pharmaceutical Services Programme, Ministry of Health Malaysia.
At early stage of his career, he was actively involved with medication safety activities. He had conducted trainings to multiple healthcare providers to increase their awareness on the importance of medication safety as well as publication of many medication safety related guidelines to ensure safe practices of medication management in Malaysia. He was also involved in the development of Medication Error Reporting System (MERS). The aim of this system is to establish a database on medication errors which includes all error related to medication use and subsequently formulate risk reduction strategies to promote safe medication use and ensure patient safety.
In 2015, after completing his Master in Pharmacy Practice, he was given a task as a secretariat for Pharmaceutical Track & Trace System as part of medication safety initiative. His passion and active involvement has lead him to be elected as secretariat for track & trace system technical committee and undergo trainings related to track & trace such as Global GS1 Healthcare Conference, Dubai, UAE (2016), Attachment On India Track & Trace It System, Bengaluru, India (2016) and Technical Meeting On MOH Advanced Track & Trace Pharmaceutical System, Frankfurt, Germany (2017).
Currently, he holds the position of Senior Principal Assistant Director, Pharmacy Policy and Strategic Planning, Pharmaceutical Services Division and he is the Project Coordinator for the Ministry of Health Malaysia Pharmaceutical Track & Trace System."