The GS1 Innovation Network was launched in February 2015 as an extension of EPCglobal. Its mission:
to identify the most important business challenges and opportunities, technology innovations and global trends that might be valuable and/or disruptive for industry, humanity and GS1 in the future
to act quickly to explore and test important topics
to advise GS1 and its industry on new standards, services and solutions that should be developed
Click here to review the Innovation Network Roadmap and Annual Report
People with diverse perspectives and experiences are currently contributing in all parts of the Innovation Network, including a new brainstorming platform called the InZone; the Incubator for exploring and testing concepts; and the Innovation Board where senior leaders provide ideas, guidance and investment priorities.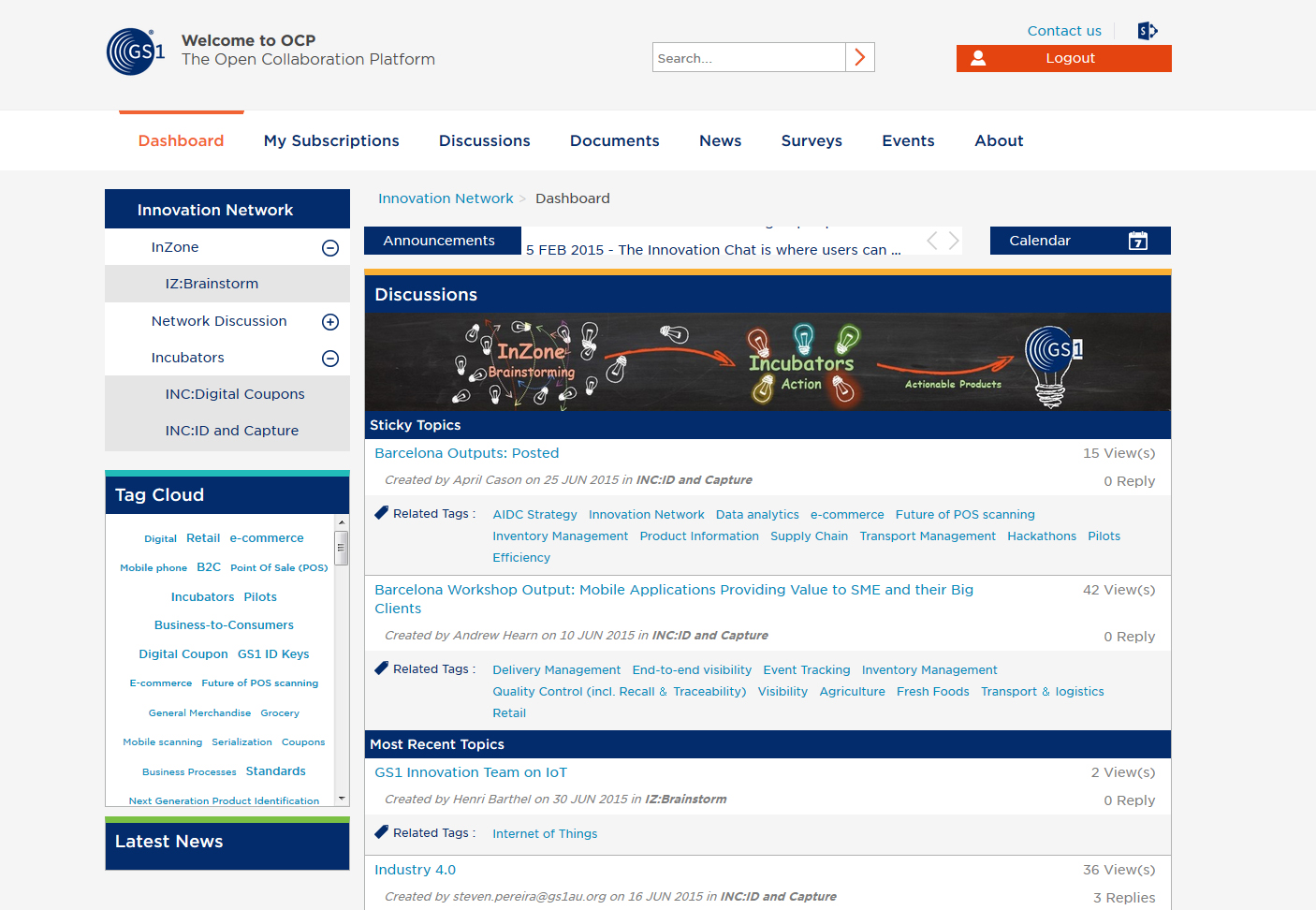 The InZone, an open community platform, was introduced during the 2015 GS1 Global Forum as a place to brainstorm ideas and recommend action on those most promising. As of August 2015, nearly 530 participants are engaged in over 85 discussions and planning sessions using the InZone.
The Incubator hosts projects that focus on the further development of promising concepts. Incubator projects leverage tools such as workshops, pilots, prototypes, hackathons and startup accelerators to explore the viability of a concept. Within two months of the Network's launch, two Incubators have been started: "The Future of Identification" and "Digital Coupons."
Short-term measures of success for the Innovation Network may be as straightforward as levels of participation and ideas generated. However, in the long term, the ultimate measure of success will be the new GS1 standards, services and solutions that were first explored within the Innovation Network, and ultimately used to improve the way the world works and lives.
For further information on the GS1 Innovation Network, contact innovation@gs1.org.