Harnessing the power of open, global standards to address the challenges of healthcare and benefit patients worldwide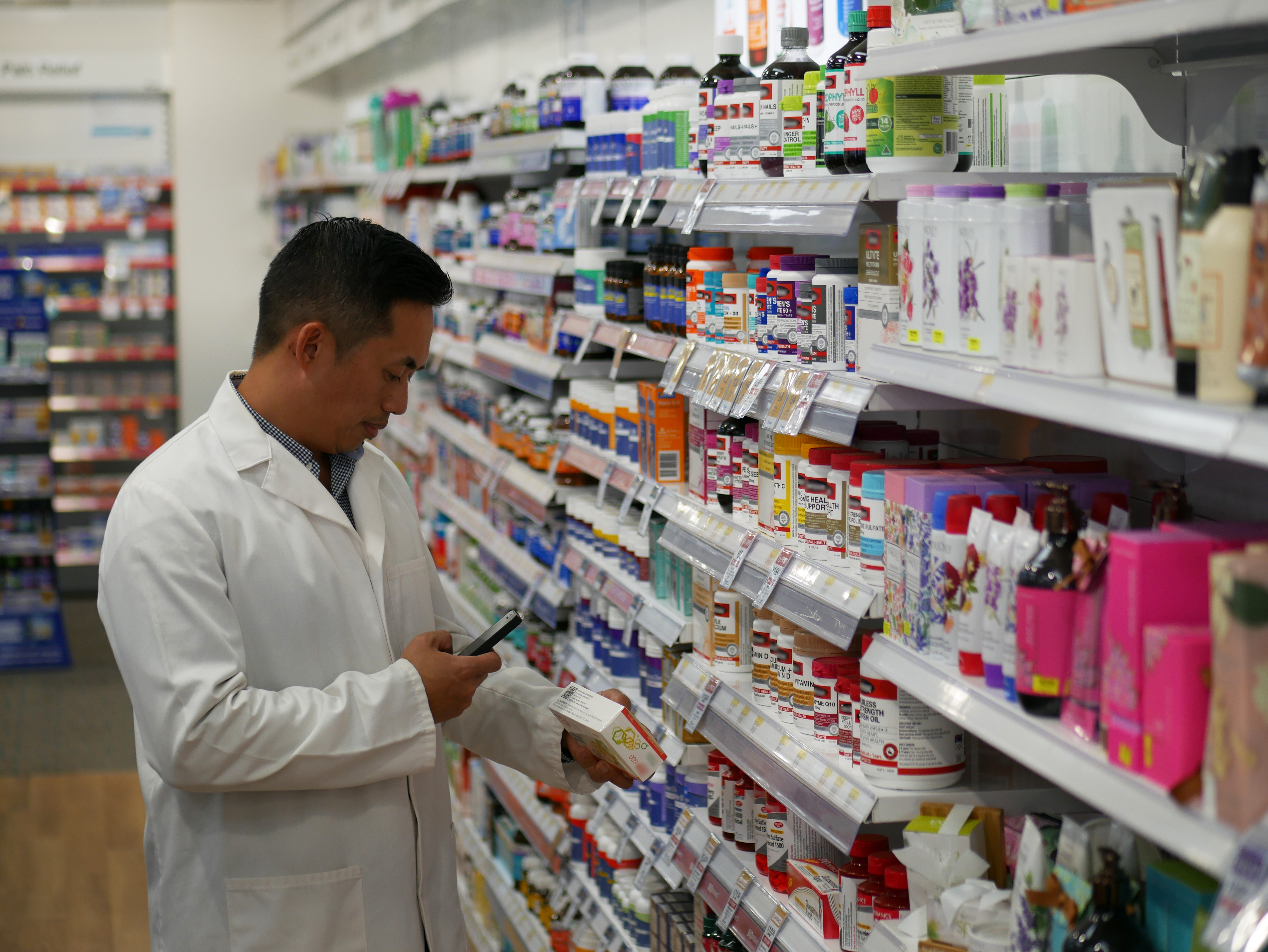 The world of healthcare is constantly evolving and adapting. The 2018-2022 GS1 Healthcare strategy communicates our forward-looking strategic plan to ensure GS1 Healthcare is grounded in today's industry needs, but at the same time has a very focused eye on the future.
The strategy is specifically designed to ensure that our activities during the next five years deliver substantial progress towards the GS1 Healthcare vision and mission.
It aims to:
Ensure that current activities are maintained to

drive deeper standards implementations

Further enhance the already increased

focus on healthcare providers

(hospitals and retail pharmacies) and continue to

bring the patient to the forefront

Allow monitoring, influencing and action, where appropriate, to

engage with emerging technology developments
GS1 standards enable healthcare's digital thread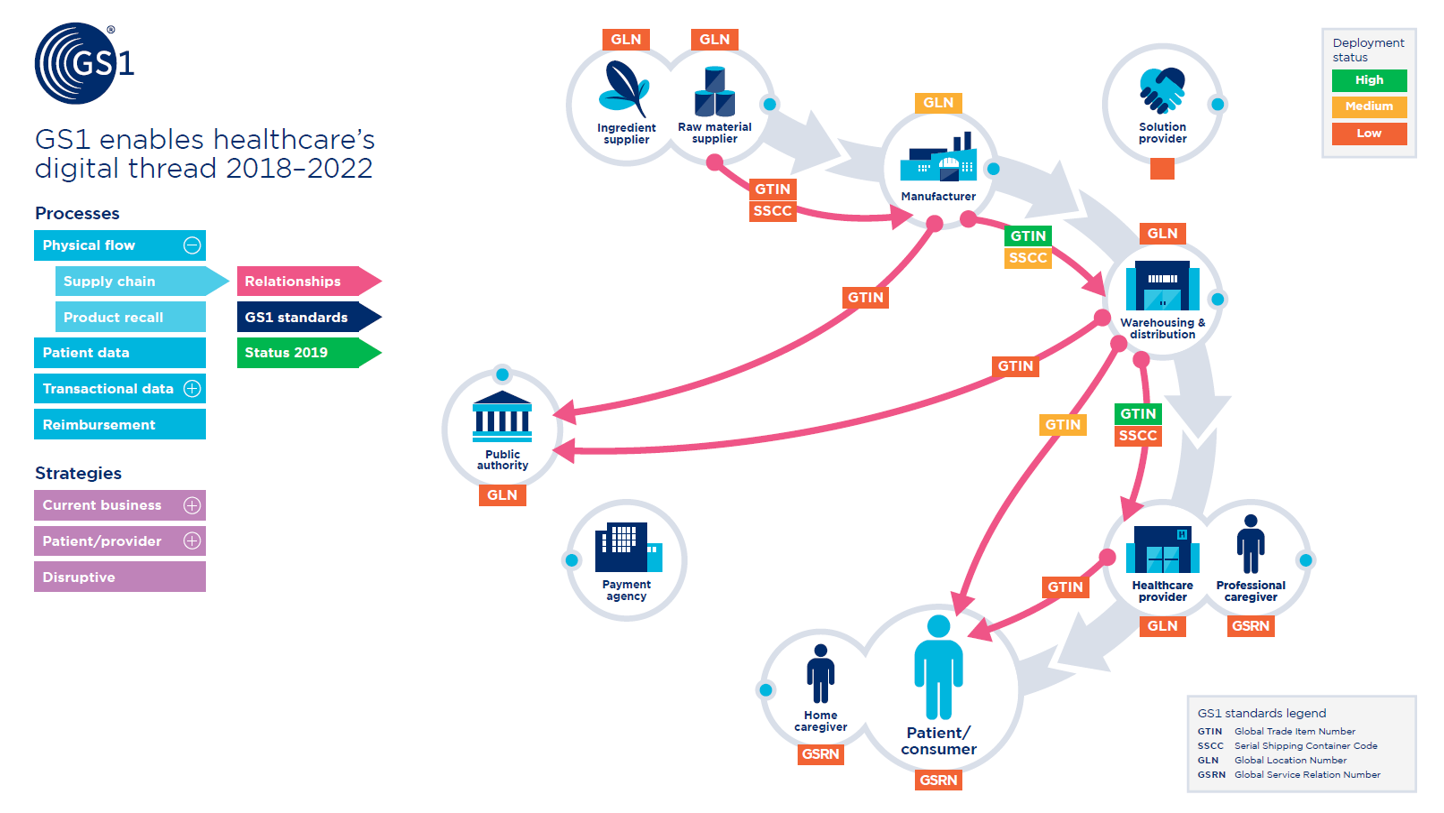 GS1 has developed the digital thread that represents the role of GS1 standards across the healthcare continuum, today and into the future. It is an interactive situational depiction that supports the strategy and that illustrates the application of GS1 standards in healthcare in a simple, yet powerful way.
The digital thread shows the interrelationships between healthcare stakeholders, communicates how GS1 standards are relevant in healthcare today, and provides a view of healthcare in 2022 achieved through the activities of the GS1 Healthcare strategy.