Search for more products
Enterprise-level capabilities are also available for retrieving data such as batch/file export or API connection.
Trust and efficiency start with a valid ID.
Get product identity right with Verified by GS1.
We live in a world where data drives business. E-commerce websites offer millions of products to consumers—and billions of barcodes are scanned in physical stores every day. Unfortunately, retailers and marketplaces cannot confidently verify the products they sell using a single source of trusted product information. Now with Verified by GS1 you can answer the question: "Is this the product that I think it is"?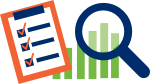 Efficiency for brand owners
Simplified data sharing process and faster time-to-market

Higher brand integrity by increasing data quality visibility and gaining market insights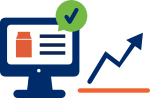 Efficiency for retailers
Reduced time and costs to gather and verify data and lower risks of GTIN misuse

Faster listing and overall optimised business processes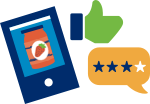 Trust for consumers
More reliable product information and richer experiences

Increased satisfaction and fewer returns
Frequently asked questions
Verified by GS1 is a global registry of Global Trade Item Numbers (GTINs), used to answer three key questions:
Is the GTIN a valid GTIN;
To which company a GTIN is licenced;
Whether a set of basic attributes are present for the GTIN.
Verified by GS1 makes it possible for brand owners to share core data about their products and for retailers and marketplaces to verify the identity of the products they sell.
Who are the users of Verified by GS1?
Verified by GS1 is used by retailers, marketplaces and brand owners. Basically any organisation involved in selling or buying products (including importers, wholesalers, distributors, solution providers and government agencies) has a basic need to either register a product's GTIN, to verify the brand owner or identity of a product.
What business challenges does Verified by GS1 address
By sharing GTINs and product attribute information through Verified by GS1, brand owners provide a single place for retailers and marketplaces to verify the presence of core attributes for product listings. Here are some of the common challenges around unique product identity that Verified by GS1 addresses:
Different product versions share GTINs: Some brand owners use the same GTIN for several variations of a product, making product tracking almost impossible. For example, a product may come in multiple colours, but all of them would share the same GTIN, causing unnecessary overlap and confusion with retailers, marketplaces and ultimately with the (online) customer.
Recycled GTINs: Some brand owners reuse the same GTIN for every iteration of a product. For example, both new and old product models could share the same GTIN—even if the features and functions have changed entirely.
GTIN use without ownership: Some brand owners accidentally use GTINs licensed to another company.
Same product with multiple GTINs: This is caused both by brand owners who do not know their product does not need a new GTIN and/or who identify the same item multiple times to improve visibility and search placement.