Preventing medication administration error at Gelre Hospitals, the Netherlands
Gelre Hospitals updated their internal processes to take advantage of new technologies combined with GS1 barcodes.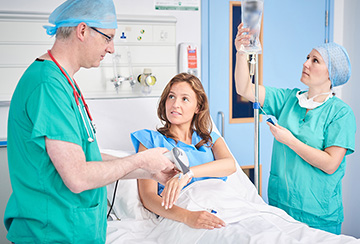 fall in med dispensing error
The context
An initial study at Gelre revealed that more than 3% of medication administrations were erroneous. The organisation introduced a computerised prescriber order-entry system, a barcode-assisted dispensing system and a bedside assortment picking system in effort to reduce the number of medication errors.
Through their implementation of GS1 barcodes, combined with IT technologies, Gelre has made substantial strides in helping to reduce medication administration errors. This enabled clinical staff to deliver safer, more efficient care. 
Healthcare Provider Database
Explore a comprehensive database of case studies from healthcare provider implementations of GS1 barcodes.
GS1 Healthcare Provider Awards
These awards recognise outstanding implementation of GS1 barcodes by healthcare providers, organisations and individuals.
Healthcare Provider Advisory Council (HPAC)
Collaborate with healthcare provider peers via the HPAC. Participate in webinars and industry awards.
FAQs
Find answers to some of the questions most frequently asked about GS1 barcodes by healthcare providers.