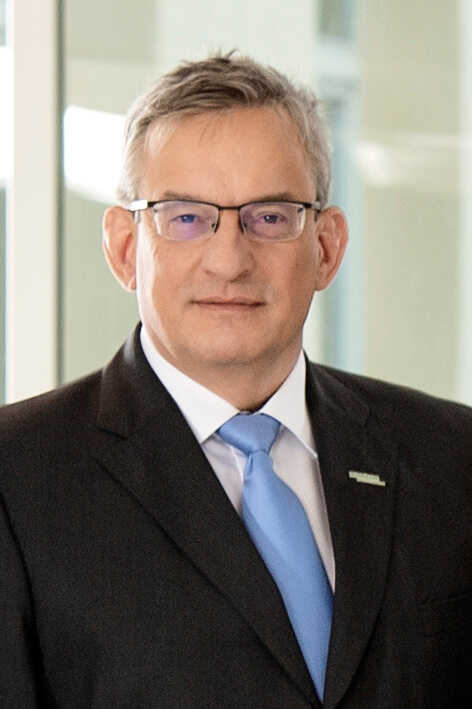 Member of the Executive Board B. Braun SE, Dr Meinrad Lugan has an university degree in chemistry (Dipl. Chem.) as well as a PhD in organic chemistry (Dr. rer. nat.), both from the University of Freiburg (Institute for Organic Chemistry and Biochemistry, Prof. Prinzbach). He has held positions as Director of R & D and Director of International Business Development (BUCK System GmbH), Technical Director (BUCK Environmental LLC), Vice President (BUCK CMI Asia), and CEO (MCG Metall-Chemie Goerrig GmbH & Co KG).
Since 2000 Dr. Lugan is Member of B. Braun Group Managing Board (Vorstand), for Division OPM (Out Patient Market) and Division Hospital Care.
He also acts as Chief-Knowledge-Officer.
Since 2006 he is Member of the Board of BVMed (Bundesverband Medizintechnologie e. V., Berlin), in 2007 he became Chairman of the Board.
Also since 2006 he is Member of the Board of MedTech Europe.
He is actively involved in standardization of health care, since 2010 he is Member of the Board of GS1 Germany and GS1 Global.
Born in 1964, Dr Lugan is married with one son.