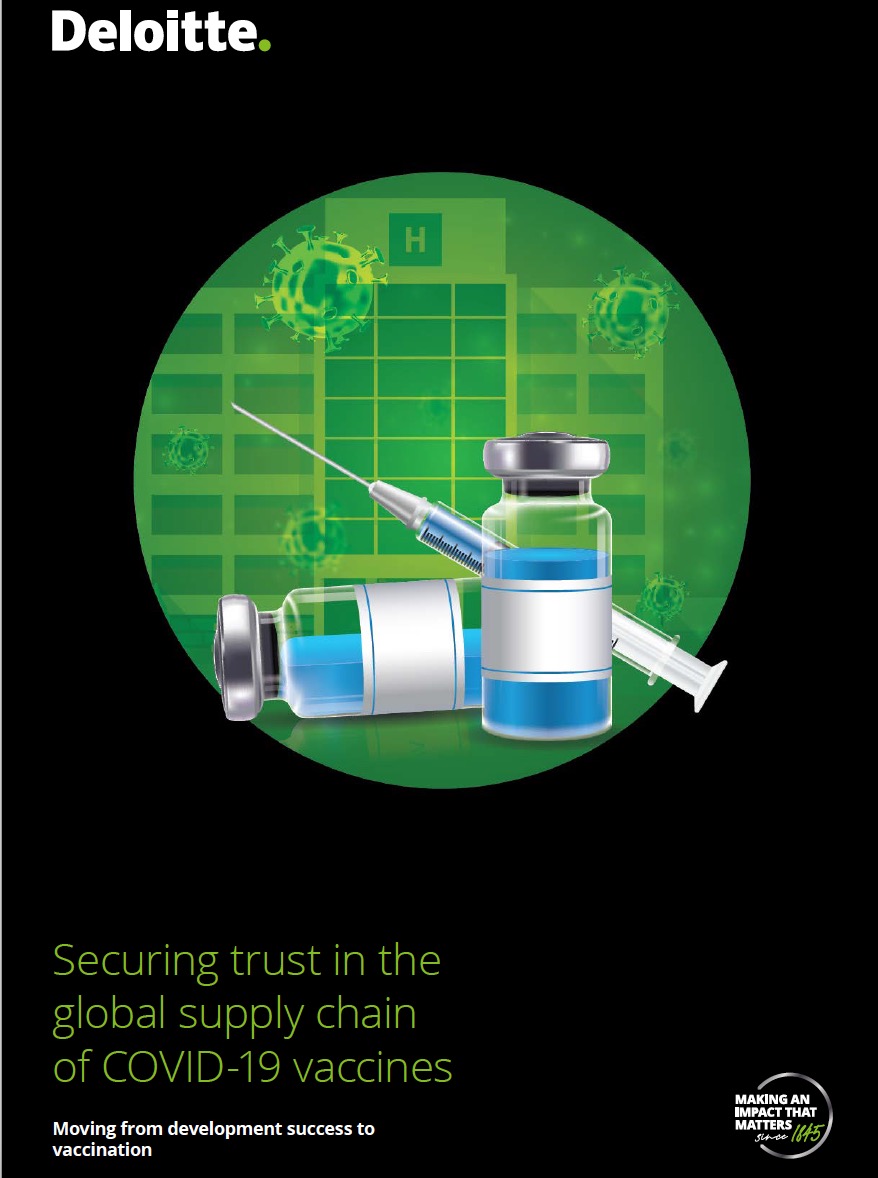 A new Deloitte report: adoption of GS1 Standards contribute to successful Covid-19 vaccination and better prepare the world deal with future health crises.
Deloitte has published a new report calling for international healthcare organisations to promote global standards such as GS1 DataMatrix barcode for product identification across the medical supply chain to ensure citizens around the world have a speedy, equal, and secure access to Covid-19 vaccines.
The report, which follows another publication from Deloitte on the same topic released in January 2021, recommends, among other measures, the adoption of a harmonised global standard for identification and traceability. It also explains how requiring serialisation of vaccines would allow for more efficient and accurate traceability of vaccine administration and can help fight fake and counterfeit vaccines.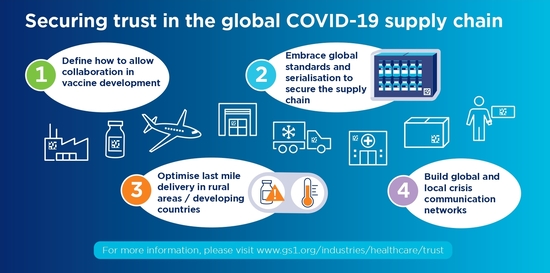 More than 75 countries are requiring or accepting the GS1 DataMatrix, a 2D barcode recommended by healthcare stakeholders that includes critical data such as expiration dates and lot numbers, helping reduce errors and enabling traceability of medical products. 
Healthcare stakeholders must continue to collaborate to develop standards, processes and capabilities so that all citizens across the globe have access to lifesaving therapies.
View all related resources