The barcode turns 50 and is about to change our lives—again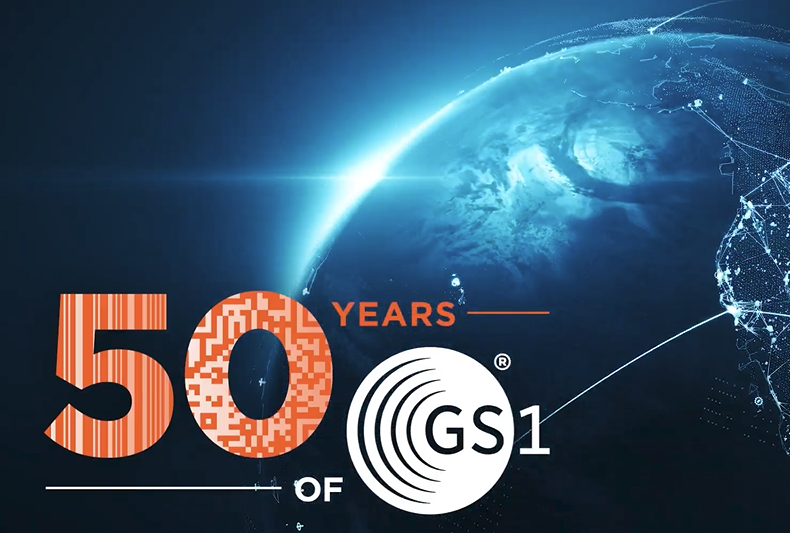 Next generation barcodes offer new levels of reliable information, for the benefit of consumers, businesses and the planet
There is a reason the BBC called the barcode "one of the 50 things that made the modern economy". Since its adoption in 1973, this humble—yet powerful—symbol is now on over 1 billion products, and the "beep" at the checkout counter is instantly recognised around the world.
The barcode forever changed our daily lives
All barcodes may look the same, but the power lies inside. Thanks to GS1 global standards and the unique number present in all barcodes (GTIN), a simple scan connects any product to digital information that flows seamlessly across the supply chain. From farm to store, barcodes—and the data behind them—bring safety, resiliency and transparency to supply chains.
Next generation barcodes will change our lives in new ways
As the barcode turns 50, next generation barcodes, such as two-dimensional QR codes powered by GS1 or GS1 DataMatrix, promise to once again change our lives in new ways. These new codes can capture unprecedented amounts of trusted data for businesses, regulators, consumers, and patients alike, offering much more than just links to webpages.
Next generation barcodes can tell a product's "story", where it comes from, if it contains allergens, is organic, how it can be recycled—and what its environmental footprint is. This new level of transparency will ultimately help people make smart decisions about what they buy and use.
To usher in this new reality, GS1 is building a coalition of industry leaders to deploy next generation barcodes around the world.
At the end of 2020, GS1 launched a global initiative to transition from traditional to next generation barcodes together with key players in the retail sector. There are over 20 countries and districts including China, US, Australia and Brazil that have already started successful pilots.
In 2021, GS1 China started to promote 2D barcodes and 20 major key branches—including the Zhejiang Branch of GS1 China (Zhejiang Institute of Standardisation)—have joined the project.
Different types of GS1 next generation barcodes
There are a number of different types of next generation barcodes that are currently in use across industries. The two most widely recognised are QR codes powered by GS1 and GS1 DataMatrix codes which can both be used to store the Global Trade Item Number (GTIN) as well as information ranging from expiry dates and serial numbers to batch and lot numbers. They can also extend a product's packaging, acting as a gateway to consumer information online such as allergens and nutrition, sustainability information, recipes or usage instructions. Of note, the GS1 DataMatrix is already widely adopted in the Healthcare industry. 
Click here to learn more about GS1 next generation barcodes.