GDM eLearning course wins Excellence in Learning Award!
Global Data Model (GDM) eLearning course wins Excellence in Learning Award!
I am pleased to announce that our GS1 Global Data Model (GDM) eLearning course has won a Brandon Hall Group Silver Award in the category of Best Advance in Creating an Extended Enterprise Learning Program. GS1 joins award winners from internationally recognised brands such as Google Cloud, Johnson & Johnson, Taco Bell and McKinsey & Company.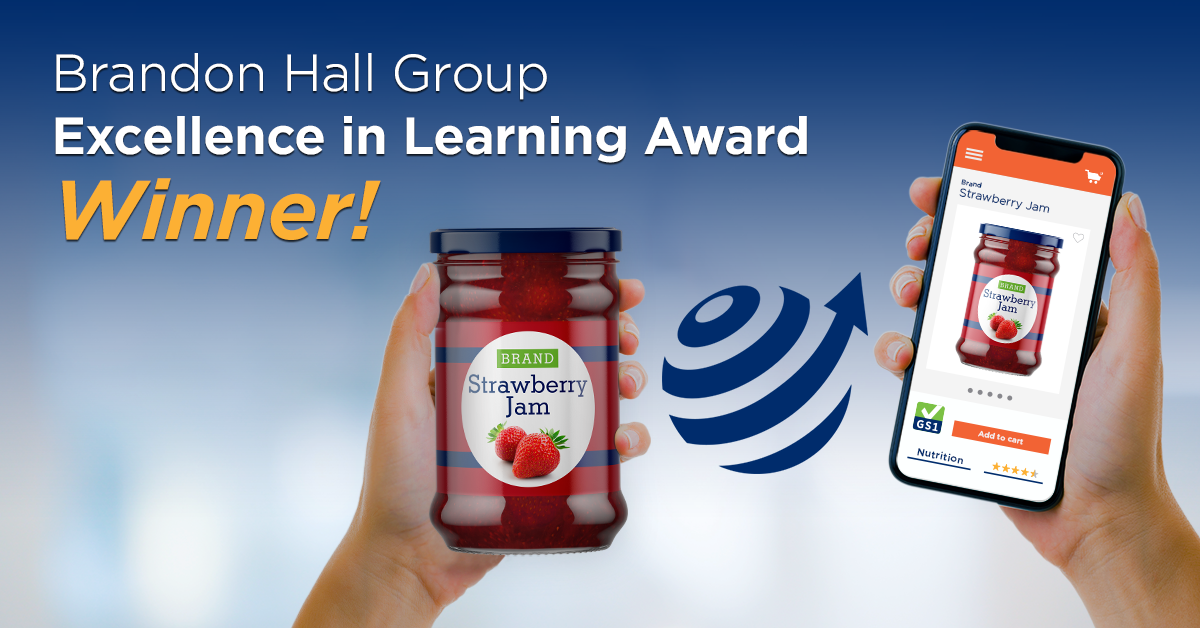 Learn more about the GDM and our eLearning course:
GDM simplifies and harmonises the exchange of product data to benefit brand owners, retailers and consumers
The GDM eLearning course, developed in collaboration with Infopro Learning, is recommended to anyone interested in learning more about the GDM and how to leverage product content for a seamless, omnichannel shopping experience
What you will learn: what the GDM is and how it works, why the GDM is essential for retailers and brand owners, and how to prepare for successful implementation
Take the award-winning GDM eLearning course today
About Brandon Hall Group Inc.
Brandon Hall Group is the only professional development company that offers data, research, insights and certification to Learning and Talent executives and organizations. The best minds in Human Capital Management (HCM) choose Brandon Hall Group to help them create future-proof employee development plans for the new era.