Global data standards can bring resiliency to global supply chains
GS1 team contributes to United Nations COVID-19 hackathon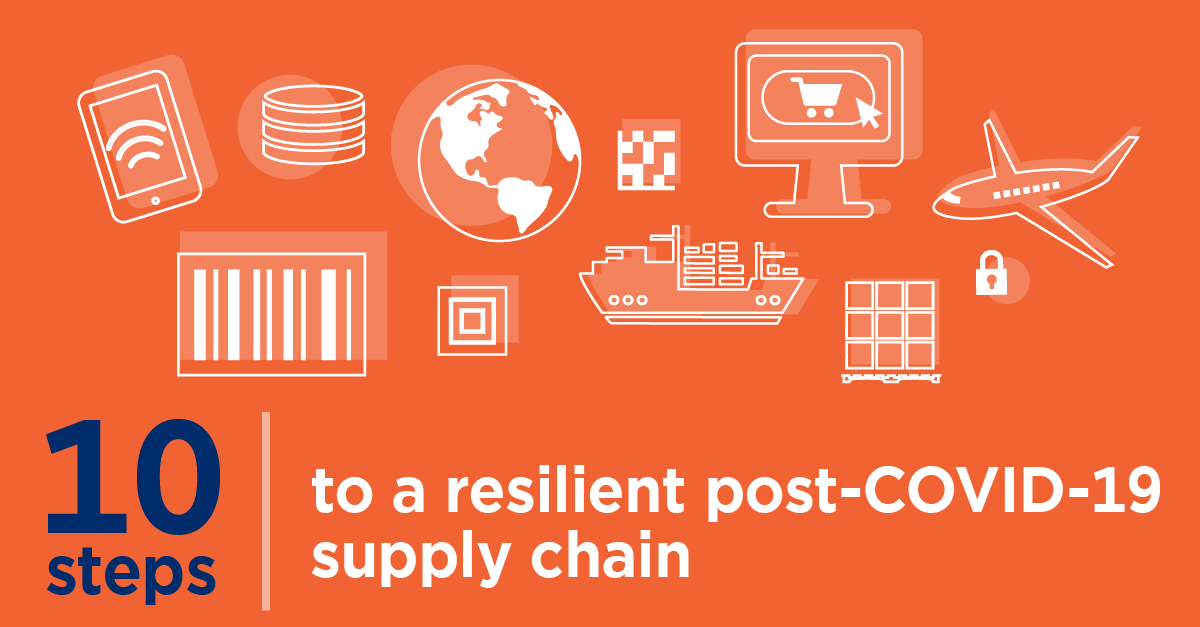 A digitized, standardized supply chain can mitigate shocks, and provide solutions the world needs for recovery and resilience.
A cross-sectoral team from GS1 Global Office came together to submit a policy paper offering recommendations on how GS1 global data standards can help rebuild better supply chains and prepare for future disruptions. The comprehensive report – a summary is available here – is posted with selected contributions on the UN website for the Policy Hackathon on Model Provisions for Trade in Times of Crisis and Pandemic in Regional and Other Trade Agreements.
Key actions to ensure supply chain resilience
There are a number of measures that would help bring resilience to supply chains and minimize disruption in future crisis, according to the GS1 team report. The use of open, global standards for product identification and data sharing, a migration to completely electronic documents along the entire international trading process, and the inclusion of global data standards in future trade agreements are key actions that would help.
The report also highlights how digital technologies provide tremendous enhancements to current processes and enable contactless and paperless trade. "When these technologies are combined with global data standards, they can bring future-proof transformations to international trade that will survive normal times and crises alike."
When backed by international trade agreements and trade rules, global data standards and digital technologies have the power to transform cross-border trade fundamentally by significantly increasing supply chain resilience, efficiency, safety, and security.
"The scale of sustainable change contemplated here, if implemented, will help ensure the stable distribution of essential goods—especially food and medical supplies—at all times… and positively impact businesses and national economies both large and small", the UN featured paper claims.
The full report, which contains 10 key recommendations to achieve a resilient post-COVID-19 supply chain, is available here.