GS1 grows by adding two new Member Organisations
Cameroon and Myanmar welcomed during the General Assembly in Istanbul.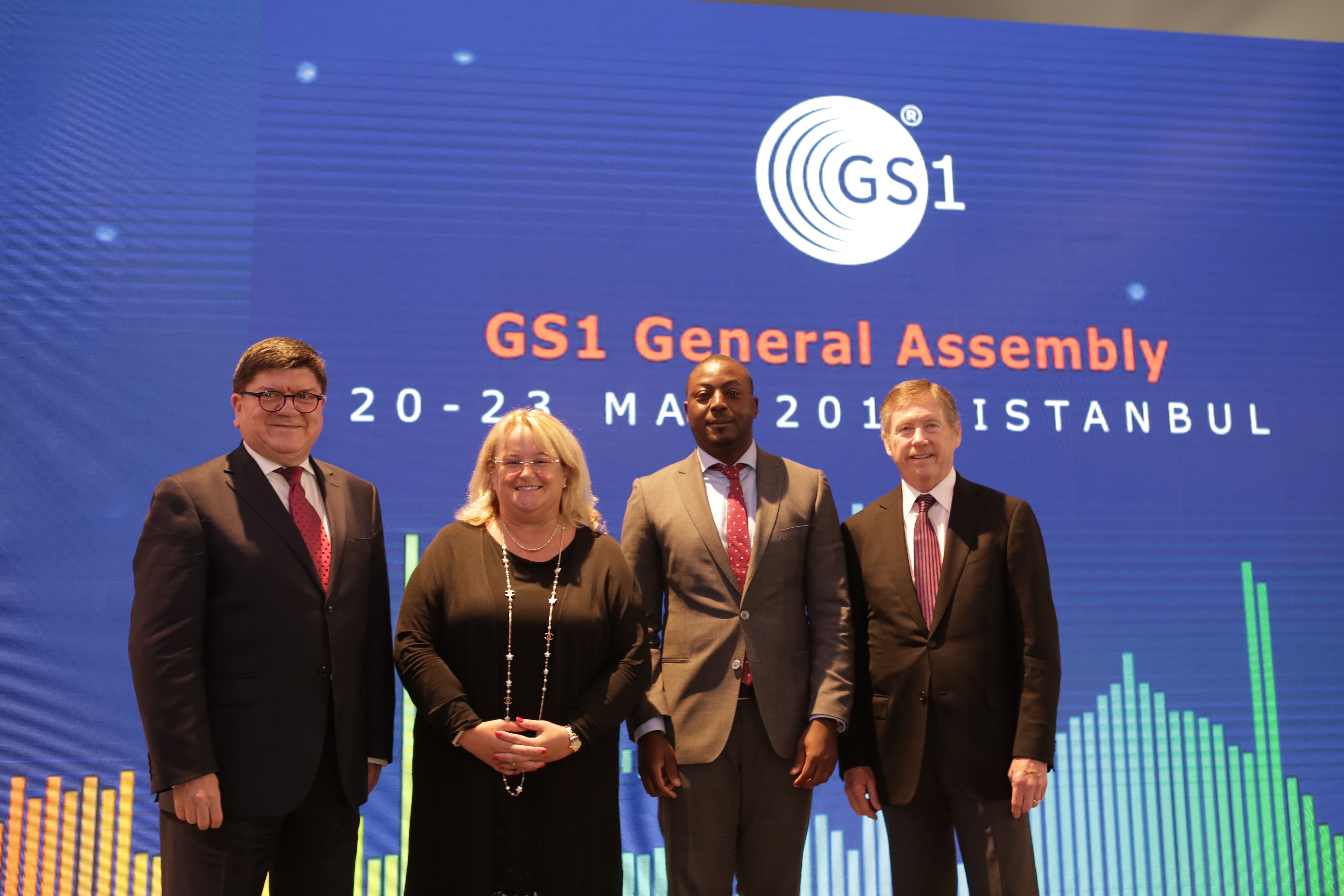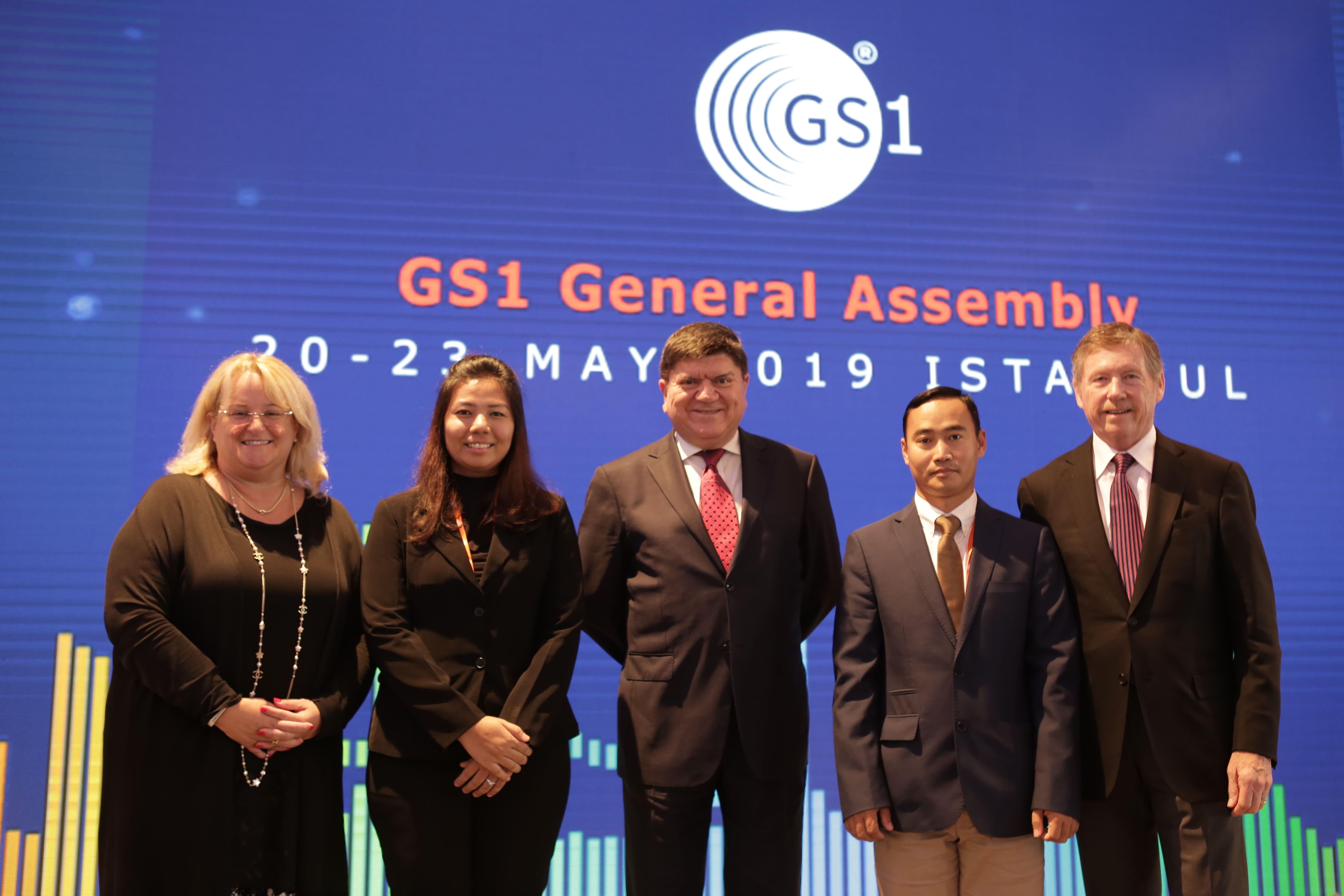 On the left: Miguel Lopera, President and CEO GS1 Global Office, Kathryn Wengel, Executive Vice President & Chief Global Supply Chain Officer, Johnson & Johnson and GS1 Chair, Fabris Ekeu, President GS1 MO Cameroon and Timothy P. Smucker, Chairman Emeritus, GS1.
On the right: Kathryn Wengel, Ei Zarchi Thewin, Auditor GS1 MO Myanmar, Miguel Lopera, Thant Zaw Ko, Joint Secretary GS1 MO Myanmar and Timothy P. Smucker.

 
GS1 is pleased to announce the induction of two new Member Organisations.
GS1 President and CEO, Miguel A. Lopera, and GS1 Management Board Chair, Kathryn Wengel, welcomed GS1 Cameroon and GS1 Myanmar during the GS1 General Assembly in Istanbul on 22 May 2019. This brings the total number of GS1 Member Organisations to 114.
GS1 Member Organisations enable businesses to implement GS1 standards. They help them in making, moving and trading goods in store and online.
About GS1
GS1® is a neutral, not-for-profit organisation that provides global standards for efficient business communication. We are best known for the barcode, named in 2016 by the BBC as one of "the 50 things that made the world economy." GS1 standards improve the efficiency, safety and visibility of supply chains across physical and digital channels in 25 sectors. We enable organisations of all types and sizes to identify, capture and share information seamlessly. Our scale and reach – local Member Organisations in 114 countries, 1.5 million user companies and 5 billion transactions every day – help ensure that GS1 standards create a common language that supports systems and processes across the globe.