GS1 Package Measurement Rules Standard
the global rules for nominal measurement attributes of product packaging to facilitate communication of the same for retail & non-retail products covering consumer unit to the case level & all intermediary levels
Release 2.6.1, Ratified, May 2019
1 Preface
This document establishes rules for the global, unambiguous definition of nominal measurement attributes of product packaging to facilitate communication of the same for retail and non-retail products from the consumer unit to the case level and all intermediate packaging levels in between. These rules are intended to provide a consistent, repeatable process to determine measurements for a given product package; and may not represent the "as merchandised" or shelf orientation of the product. Any, more restrictive, local regulations governing the measurement of either weight or dimensions take precedence over these specifications.

Attention: These rules are intended to provide a consistent and repeatable process for determining the dimensions of any given product packaging; however, they do not necessarily correspond to how the product is presented on the shelves or in promotional material.
When a new Global Trade Item Number™ (GTIN™) is assigned to a trade item, it is essential that the party allocating the number, normally the manufacturer, provide detailed information to trading partners about the characteristics of the new trade item. This information should be provided as soon as possible before the product is actually traded and should include details such as brand name, net weight, packaging materials, package measurements, etc.
2 Introduction
The accurate and consistent dimensional measurement of trade item packaging is key to the successful implementation of Data Synchronisation between trading partners. These rules are provided for use for all trading partners wishing to exchange data about product package measurements. This common methodology for determining product package measurements is intended to ensure global compatibility. Suppliers may use any valid unit of measure (UOM) and it is up to their trading partners to convert the UOM between increments within a measurement system (e.g. millimetres versus centimetres, pounds versus ounces, or inches versus feet). For imperial and metric, suppliers should provide the measurement system that is required in a specific target market.
3 Metric and imperial dimensions
GDSN allows up to three decimal places for population of dimensions, but the level of precision is left to the discretion of the supplier. The following rounding rules have been established as the minimal level of precision required.
3.1 Linear measurements

3.2 Weight measurement
4 Consumer (End-user) trade items
4.1 Overview

4.2 Determining the Default Front of an item

4.3 Determining the height, width and depth

4.4 Hanging-item

4.5 Flexible packaging

4.6 Cylindrical items

4.7 Multi-packs

4.8 Product specific (Personal, decorative and sporting good) measurements

4.9 Product specific (nursery stock and building materials) measurements

4.10 Soft paper products with a vertical core – Paper towels & toilet paper

4.11 Large flexible packages

4.12 Cheese wheel and wedge

4.13 Determining the marketing/usable sizes
5 Non-consumer trade item
5.1 Overview

5.2 Determining the natural base

5.3 The natural base cannot be identified

5.4 Display boxes

5.5 Shrink packs

5.6 Bulk loads on shipping platforms

5.7 Buckets and pails
6 Standards tolerances for data accuracy
Work in this section was modified according to WR-12-00203 regarding minimum tolerances.
6.1 Overview

6.2 Standard tolerances for non-consumer trade items

6.3 Standard tolerances for consumer trade items

6.4 General notes on standards tolerances
A Appendix: Stair parts and definitions
Figure A‑1 Illustration reprinted with permission of Crown Heritage Stair Company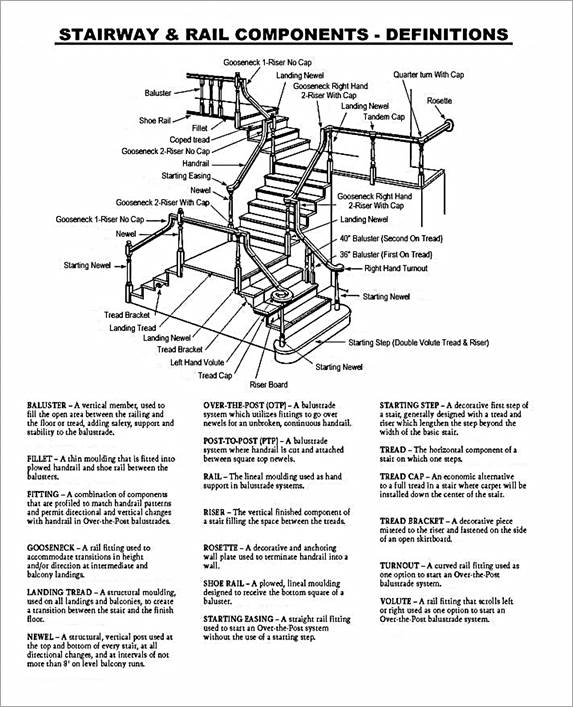 Change Log
Release

Date of Change

Changed By

Summary of Change

Aug-2006

Zexia Huang

Initial Version

Sep-2006

Justin Childs

Added Package Measurement Tolerances

15- Sep-2006

Maria Victoria

Caro

Added the Change Request approved by Barcodes & Identification

BRG that affected the section 6.8 within General Specifications:

CR 05-000212: Definition of consumer trade item versus non- consumer trade item. CR 05-000375: Clarify Unit Of Measure. CR

06-000083: Clarify Non-consumer Trade item/determining the Base

30-Nov-2006

Ray Delnicki

CR 06-225 Approved 28-0, 06-226 Approved 25-3 and 06-228

Approved 28-0 by the GDSN Data Accuracy Work Group by eBallot on November 14 2006 pending Board Ratified During the January

2007 Quarterly BCS meeting

25-Apr-2007

Ray Delnicki

CR 06-281 section 4.9 Package measurement rules added by Ray

Delnicki of GS1 US for many different Soft products:

25-Apr-2007

Rich Richardson

CR 06-296 section 4.10 Package measurement rules added by Rich

Richardson of GS1 US for many different Hardlines products:

22-May-2007

Ray Delnicki

CR 06-281 Pictures added to Softlines Products section 4.9

22-May-2007

Justin Childs

CR 06-246 Change to Figure 5-7 Dimensions of a Non-consumer Trade Items to add a Note Figure 5-7 Figure 5-7

NOTE: The Natural Base rule is used to measure Unit Loads on Shipping Platforms. The height, width, depth, and gross weight of the shipping platform is not always included in the dimension information. To designate exclusion of shipping platform level measurements the PalletTypeCodeList code value must be set accordingly.

29-Jun-2007

Justin Childs

CR 06-253 Package Measurement Rules for Soft Paper products section

30-Jul-2007

Justin Childs

CR 07-200 Soft Paper Tolerances were added to section 6 Table 6-1 & 6-2

8-Aug-2007

Rich Richardson

CR 07-262 Hardlines Rules additions for Floor Board Moulding, Crown Moulding Product and Stair Way Products section 4.9.3

5-Nov-2007

Mary Wilson

CR 07-425 Added Flexible Package Measurement Tolerances to section 6

5-Nov-2007

Mary Wilson

CR 07-423 Added Flexible Package Rules To sections 4.5

25-Jan-2008

Justin Childs

CRs 07-262, 07-425 and 07-423 Data Accuracy BRG Approved Jan-17-2008 and BCS Process Group Ratified on Feb-4-2008 with eBallot threshold for minimum voting members exceeded on all 3 Change Requests. Document Status changed to "Final" and date changed to "Feb-4-2008"

14-Jul-2008

Rich Richardson

Added clarifications and corrections within section 4 (Consumer Trade Items) determining default front (4.2), hanging items (4.4), Flexible packaging (4.5), and Multi- packs (4.7) and added new section 4.11 for Large Flexible Packages. Modified table 6.3 (Standard Tolerances for Consumer Trade Items) to add product specific tolerances for Large Flexible Packages, and modified existing notes to same

16-Sep-2008

Rich Richardson

Added "Exceptions to this rule have been made for trade items in flexible packaging". The exception is based on the conclusion by the pilot team that flexible packages (form filled and sealed without gussets) are to be measured laying down, edge to edge, regardless of whether they will be displayed standing up, hanging or laying down. Included updated graphic.

19-Jan-2009

Justin Childs

Section 4.1 – Removed the specific section number from the General Specification reference.

18-Jun-2009

Rich Richardson

Section 4.2 – Determination of Default Front: Added graphics and text to clarify determination exclusive of shelf orientation

Section 4.4 – Hanging items: Added clarification for measuring hanging items.

Section 5.3 – Non-Consumer trade items: Added clarification for measurement of Display Boxes, Shrink Packs, and Tray Packs

Sections 6.2 and 6.3 – Measurement tolerances: Rearranged existing information to provide additional clarity

31-Jul-2009

Justin Childs

Added tolerances for small packages to tables in section 6-3 and added clarification notes for same.

29-Mar-2010

Steve Vazzano

Section 5 - Determining Natural Base for Buckets and Pails (CR 10-008) – Added second Paragraph to section 5.1 Overview on Non-consumer Trade Items and Added a new section 5.6 Bulk Loads on Shipping Platforms, Added a new section 5.7 Buckets and Pails

Section 5.7.1 Determining Natural Base Buckets and Pails Section 5.7.2 Measuring Buckets and Pails

29-Ma-2010

Rose Deluca

Section 4-2 Add a Drawing figure 4-5 to Update GDSN Package Measurement Rules in order to clarify the determination of Default Front for Consumer Trade Items that contain die cuts (CR10-14).

2-June-2010

Gabriel Sobrino

Section 4.5.4 - Expand GDSN Package Measurement Rules to include other products that have a structural "base" and a pyramidal or conical shape and should be measured according to the same principle applied to stand-up pouches (CR 10-099).

15-Oct-2010

Nadine

Radomski – Dean Foods

Section 6 - Add Case Level Tolerances for Frozen Packages based on the results from the Frozen Package Pilot to section 6.2 table 6-1 (CR 10-120).

10-Jun-2011

Richard

Richardson – GS1 US

Section 6 – Changed final footnote below the last table in section 6 on Frozen Flexible Cases to (and also the note in the Frozen Package consumer unit tolerance table figure 6-1 to) : Consumer trade items that are shrink wrapped together to create a non- consumer trade item (e.g., cases) will utilise the larger of the applicable tolerances for the packaging type of the consumer trade item or the non-consumer trade item that is created.

2-Jan-2013

Errata – Justin Childs

Section 4.4.3 Replace All references to "Clip Strip" with "Merchandising Strip" because Clip Strip is a brand name.

2-Jan-2013

Ray Delnicki – GS1 US

Add new section for Clamps, Loose Tools, Turn Saw & Accessories section 4.9.4

2-Jan-2013

Peter Zaepfel – Kraft Foods Inc.

Section 6.2 Table add Case Level Tolerances for Very Small / Very Light Weight Products

28-Oct-2013

Ray Delnicki

GS1 US

Work Order #13-000028. These are unpackaged plumbing parts rules (section 4.9.5).

Dec 2013

Ray Delnicki,

GS1 US

Work Order #13-000076. Cheese wedge and wheel measurements (section 4.12)

2.0

Jul 2015

Valerie Hoste, GS1

Work Orders #14-000126 & 14-000190 and applied new GS1 branding prior to publication

2.0.1

Oct 2015

David Buckley, GS1

Errata fix, Figure 4-97

2.1

Oct 2015

Ray Delnicki, GS1 US

Work Order #15-0109 Improvement to measurement tolerance for variable measure (section 6.1)

2.2

Dec 2015

David Buckley, GS1

Work Order #15-185 update for small consumer items tolerance in section 6.3

2.3

Feb 2016

David Buckley, GS1

Work Order #15-340 and 15-341 update for conversion best practice in section 3.1 and hanging items flexible packaging in section 4.5. Errata fix, section 6.2 and 6.3.

2.4

May 2016

David Buckley, GS1

Work Order #16-011 and 16-147 update for tolerance in section 6.2 & 6.3 and improvements in sections 4.2, 4.5 and 4.10.

2.5

Sep 2016

David Buckley, GS1

Work Order #16-267 and 16-316 update for calculation of surface for cylindrical items in section 4.2 and clarification for items intended for consumer items in section 4.1.

2.5.1

Jan 2017

David Buckley, GS1

Errata fix (WR16-514) section 5.7 & section 6.3.1

2.5.2

Feb 2017

David Buckley, GS1

Errata fix (WR17-010) table 6-1 & 6-2

2.5.3

Jan 2018

David Buckley, GS1

Errata fix (WR18-012) section 6.3.1 clarified to apply to rigid items only.

2.6

Feb 2019

David Buckley, GS1; Jorge Nava, GS1 Mexico; Ray Delnicki, GS1 US

WR 18-343 & 361 (update section 6.2) tolerance clarification and 18-217 (new section 4.13) usable measures. Name change from GDSN à GS1 Package Measurement Rules.

2.6.1

May 2019

Ray Delnicki, GS1 US

WR 19-176 errata fix in section 6.2 to add missing tolerance