1.3.2: Using a legal entity GLN to identify the functions of an organisation
A GLN assigned to a legal entity may be used to identify all functions of an organisation (or all functions for which no separate GLN has been assigned).
Rationale
Legal entity and functions are representing the -who- in a business process, with the function being a more precise indication. Some organisations may need to identify some functions individually, but not all of them.
Examples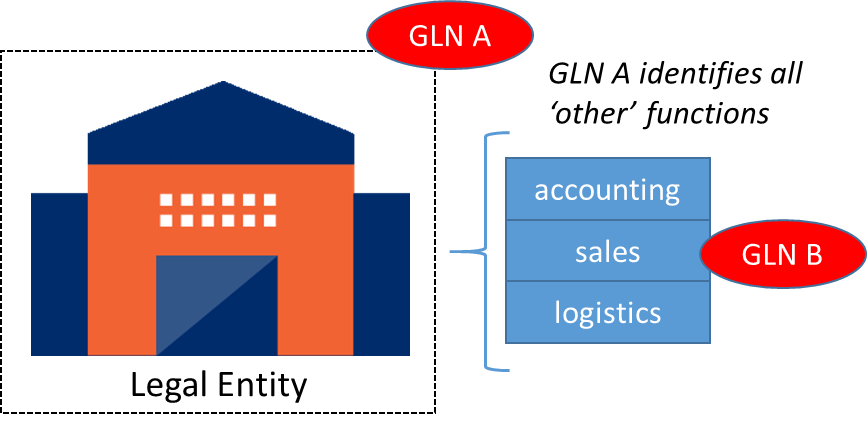 GLN A is used to identify the legal entity and all 'other' functions, in this case accounting and logistics. In the ordering process there is a need to specifically identify the sales department, using GLN B.