The construction industry is currently confronted with significant challenges in terms of both competitiveness and sustainability. According to a recent McKinsey article, this sector has a major role to play in achieving global sustainability goals. Notably, construction directly contributes to around 40 percent of CO₂ emissions and indirectly influences 25 percent of all greenhouse-gas emissions.
To maintain their competitiveness, construction companies must adopt digitisation, invest in research and development and deliver projects that align with evolving environmental requirements.
The construction sector has a significant demand for digitalisation, as studies demonstrate it leads to increased productivity, cost savings, improved safety, sustainability, data-driven decision-making and a distinct competitive advantage.
Streamlining construction processes
Improving procurement and supply-chain management
Infusing digital technology & advanced automation
New challenges in the construction sector
Stakeholders across the entire construction value chain are facing a series of upcoming challenges driven by local and EU regulations, circularity and sustainabillity requirements, all aimed at fostering a greener and more environmentally-friendly future.
To effectively address these challenges, the construction industry must elevate its efficiency levels and streamline its supply chains and life cycle processes. The initial crucial step involves digitising these activities and processes, thereby establishing interoperability and the necessary level of transparency mandated by regulations.
By embracing open global standards, stakeholders in the construction value chain can play a pivotal role in cultivating a more connected, efficient, and productive industry. This transformation will yield benefits for all parties involved in the planning, design, construction and maintenance of buildings and infrastructure projects.
Where can GS1 standards help?
The GS1 system of standards is designed to enhance the efficiency of business processes and deliver cost savings through automation based on globally unique identification and digital information.
Businesses and regulatory bodies worldwide are increasingly collaborating to promote more sustainable economic, environmental and social practices. The circular economy model, which emphasises activities like sharing, leasing, reusing, repairing, refurbishing and recycling existing materials and products, stands as a pivotal aspect of sustainability.
The GS1 system's three core components - Identification, Data Capture and Data Share - empower our members to establish globally unique means to identify real-world entities. This allows them to serve as the subject of electronic information that can be stored and/or transmitted by end users, effectively bridging the gap between the physical realm and the realm of electronic information.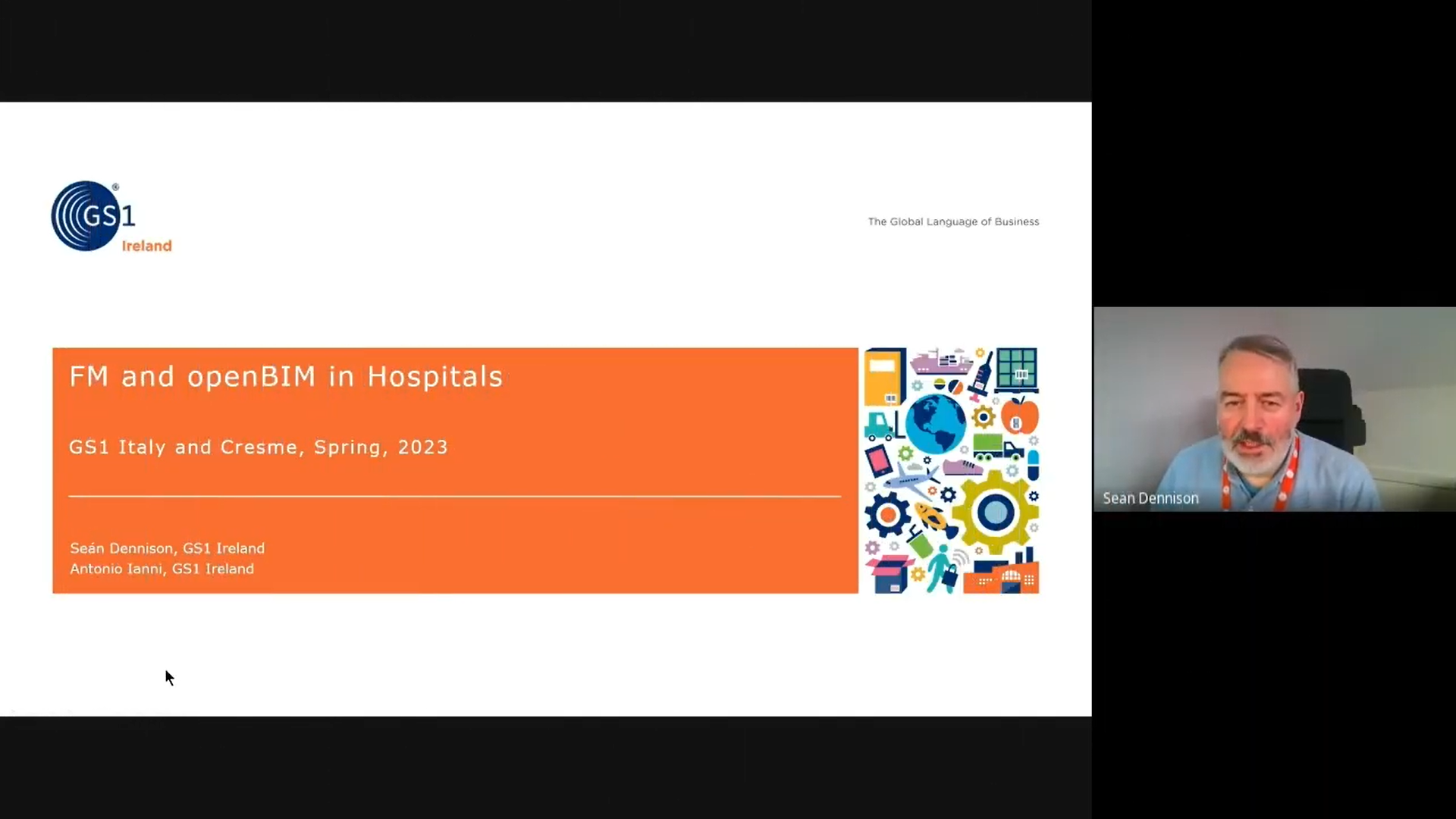 GS1 Ireland use case from the Cresme event - long version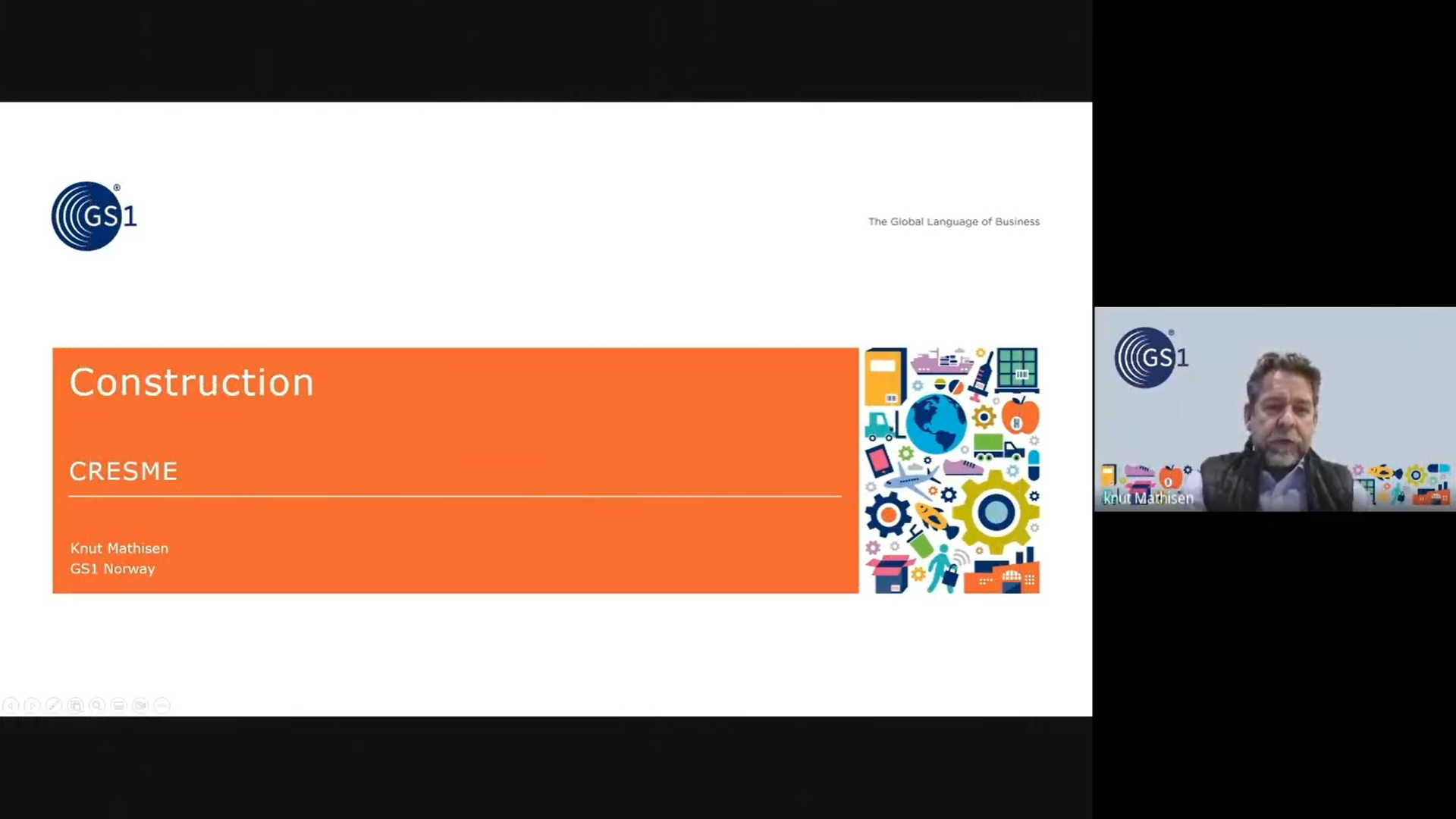 GS1 Norway use case from the Cresme event - long version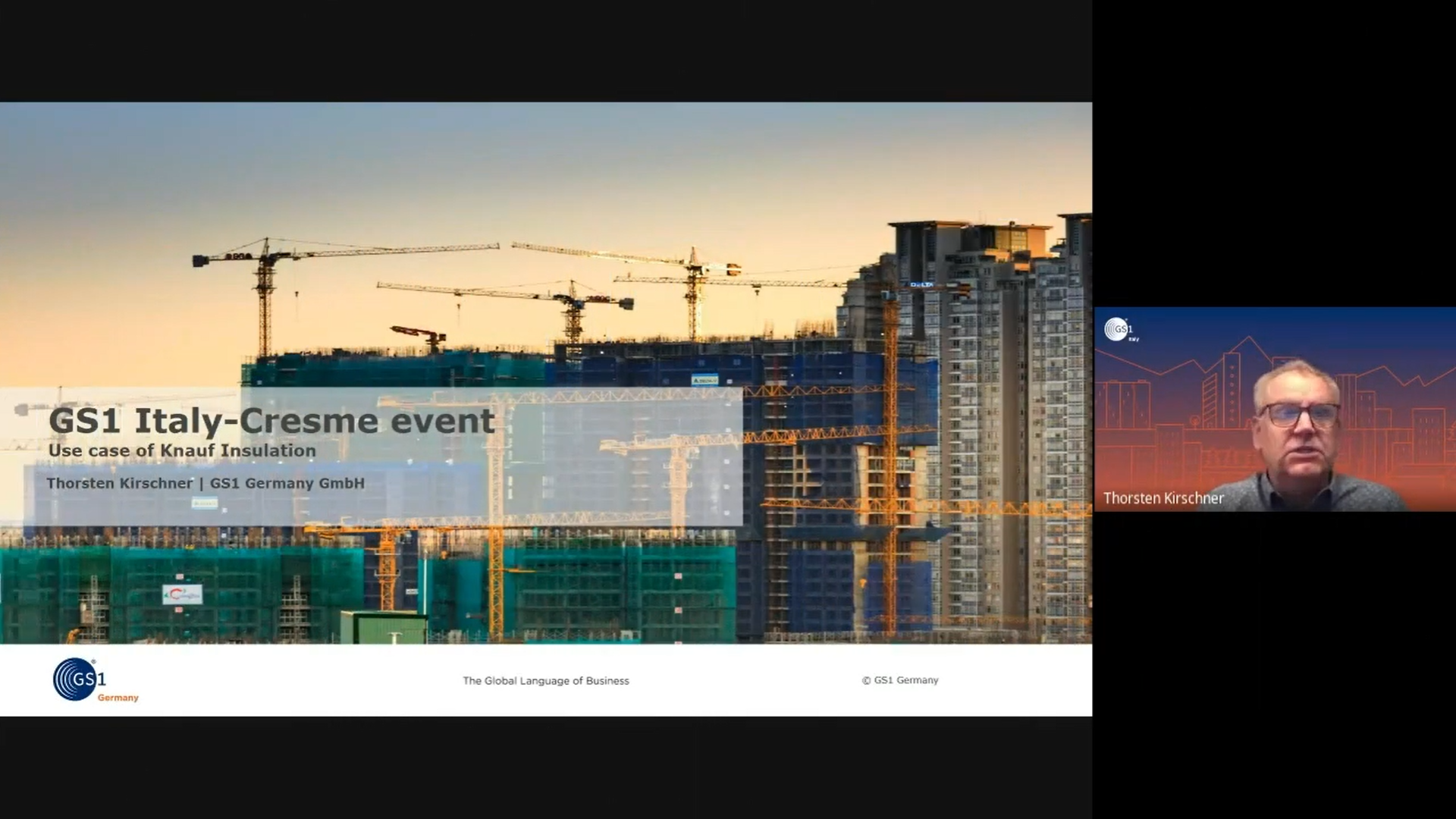 GS1 Germany use case from the Cresme event - long version
GTIN Management Guideline for Construction Products
This Global Trade Item Number Management Guideline for Construction Products provides construction-specific examples of the GTIN Management Standard.
GS1 standards enable identification of concrete products - Matbet-Jantar pilot
In this pilot initiative, GS1 Poland, in partnership with two key industry stakeholders, Matbet, - a large-format concrete component manufacturer and Jantar, a leading solution provider, examines the identification and data capture options for concrete building elements with GS1 identifiers encoded in RFID data carriers.
Aalto University study recommends the large-scale implementation of GS1 standards for the construction industry
A recent report, "Building 2030," has been released by Aalto University in Finland. This study, conducted by the Department of Civil Engineering at Aalto University, sheds light on how the construction industry can effectively manage its supply chains by adopting standardised solutions, drawing inspiration from successful practices in other industries.
GS1 US
For further information, contact your national GS1 Member Organisation
Want to know more about GS1 standards?
GS1 standards provide a globally recognized system for product identification, data exchange, and supply chain visibility, facilitating efficient and accurate communication among stakeholders across various industries.
Click here to learn more about the GS1 system

Our Team
Image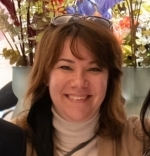 Description
GS1 Hungary

Project Manager at GS1 in Europe

Telephone: +3670277868
Mobile: +3670277868
Link
Image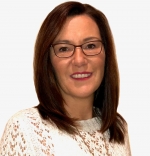 Description
GS1 Global Office

Marketing Director, Standards & Solutions

Telephone: 6095574509
Mobile: 6098732918
Link