Benefits of Scan4Transport standard to industry
Improves first and last mile processes through the capture of essential information relating to the transport task from the barcode on the transport label (e.g. when the freight is handled and scanned before the electronic instructions have been received)
Enhances sortation through the capture of granular address information including street from the barcode on the transport label
Provides visibility of transport task requirements even if the remote IT systems are unavailable for look-up
Improved efficiency and interoperability across industry through a standard label across the entire supply chain
Enhances delivery accuracy by encoding Ship-to GEO locations (e.g. Construction sites, rural address which do not have a clear/granular street address)
Leads to smoother processes and greater customer satisfaction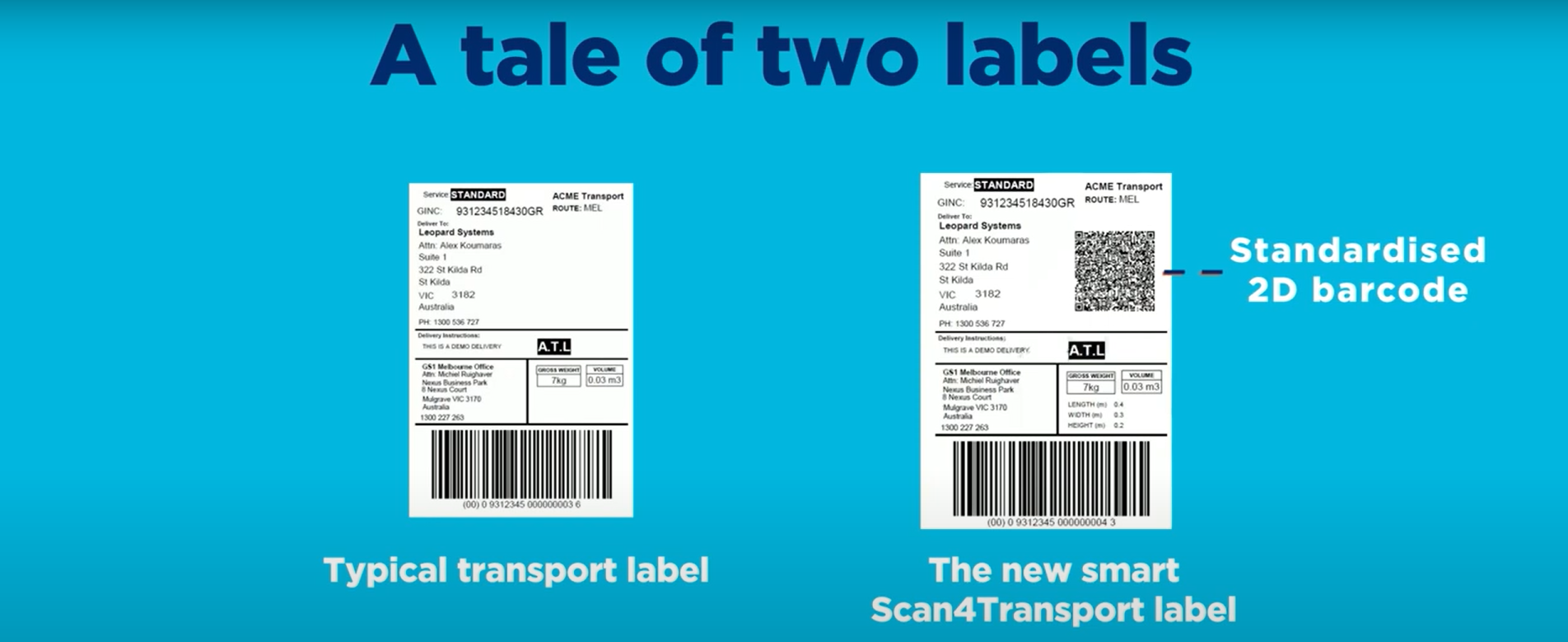 Learnings from the pilots and work group
The GS1 Standards developed by the Scan4Transport work group were piloted by Logistic Service Providers, Shippers and Solution Providers across 7 pilots (3 continents) in early 2021.
Any questions?
We can help you get started or show you how to improve what you're already doing with our standards in transport and logistics.
Interested in piloting the standards?
Let us know if you are interested in piloting/implementing the standards. There are many resources available including collateral/guidelines, barcode testing, tools and certified solutions.