How to spend more time with patients?
Our barcodes can be used to automatically capture information identifying products, locations and patients. They help to ensure accuracy and create efficiencies that allow caregivers to focus on their patients.
With the help of GS1 barcodes, clinical staff in hospitals can:
Ensure the correct products are in the locations needed
Stop spending time searching for items or ordering stock
Be freed from undertaking activities such as packing surgical kits
Create a more streamlined environment freeing up time for clinical staff to care for patients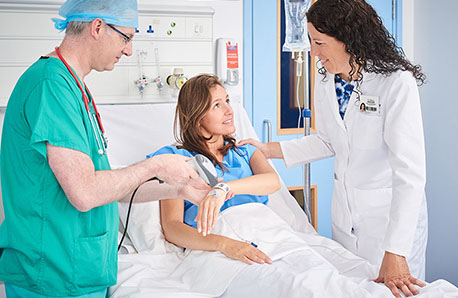 Work with us
Our aim is to lead the healthcare sector to the successful development and implementation of global barcodes. Learn from other healthcare providers about how you can harness the power of global barcodes to help caregivers spend more time with patients.
Healthcare Provider Advisory Council (HPAC)
Collaborate with healthcare provider peers via the HPAC. Participate in webinars and industry awards.
FAQs
Find answers to some of the questions most frequently asked about GS1 barcodes by healthcare providers.