Body
Fees cost 50$*(USD)
*No fee for hospitals, regulators, participants from LMIC (according to the Word Bank) and GS1 MO Staff.
Featured Speakers
For the healthcare summit, we have brought together experts in healthcare sector from across the globe to share their unique perspectives and expertise on how all parts of the healthcare supply chain are coming together in support of patient safety. The speakers range from government and regulators - to pharmaceutical and medical device manufacturers and wholesalers - to clinicians and other representatives from hospitals. You will have a unique opportunity to hear about national pandemic responses, opportunities for hospitals to implement global standards, clinical trials, accessing online product information.
Discover our speakers below.
UNICEF works in the world's toughest places to reach the most disadvantaged children and adolescents – and to protect the rights of every child, everywhere.
Across more than 190 countries and territories, UNICEF do whatever it takes to help children survive, thrive and fulfil their potential, from early childhood through adolescence. $5 USD from each registration fee will be donated to UNICEF to fund 15 sachets of therapeutic food paste. If a malnourished child eats three bags of this peanut-based paste every day, it can gain up to 1 kilo in one week.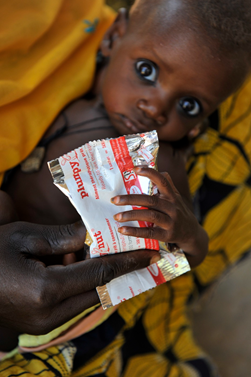 Our sponsors
A special thank you to the sponsors supporting our GS1 Healthcare Online Summit. Take a moment to discover the sponsors!